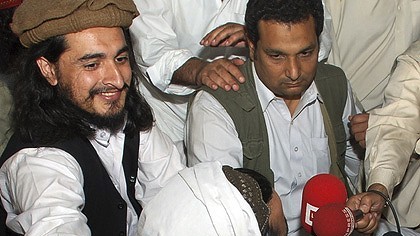 ---
LAHORE: Express received a video of Tehrik-e-Taliban Pakistan Chief Hakimullah Mehsud on Friday.

There is no indication of when and where this video has been shot. It is not even clear whether Hakimullah is recovering from injuries.

This video comes two days after the publication of a report in The Guardian that quotes Pakistani intelligence officials as claiming that Hakimullah has survived the American drone attack in January this year and is in fact alive and well.