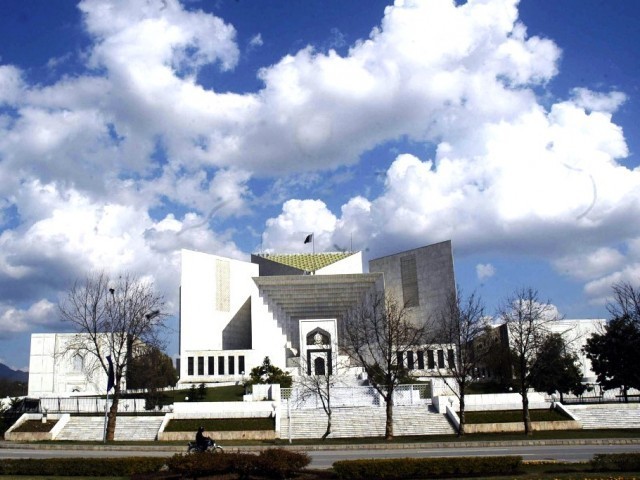 ---
ISLAMABAD:



The apex court is seeking a response from the federal government on whether its guidelines for formulating a Hajj policy have been followed or not.




Last week, a three-judge bench of the Supreme Court headed by Justice Amir Hani Muslim had taken up a contempt petition regarding violation of the court's August 27, 2013 and July 21, 2014 verdicts on formulating the Hajj policy.

In its 2013 ruling, the apex court had ordered that the Hajj policy should be framed by a committee headed by the secretary of the religious affairs ministry, with a representative each of the Competition Commission of Pakistan, secretary of the foreign affairs ministry, secretary of the law, justice & parliamentary affairs ministry and the attorney general of Pakistan as members.

Pakistan Hajj mission's ground staff slammed for incompetence

"The religious affairs ministry should constantly monitor the working and performance of each Hajj group organiser and this assessment should form the basis for further improvements in the Hajj policy for next year's pilgrimage," reads the judgement.

Petitioner Muhammad Arif Idrees' counsel Muhammad Azhar Siddique told the bench in last week's hearing that compared with earlier Hajj policies, there were no changes in Hajj Policy 2014 or Hajj Policy 2015.

He said Hajj Policy 2014 was finalised without consulting the members of the committee, in clear violation of the SC's order. Hajj Policy 2015 has been finalised, but no copy of it is available anywhere, he added.

To favour the existing Hajj tour operators, the Ministry of Hajj has formulated Hajj Policy 2015 based on the previous year's policy, which was based on the policy of the year before that and so on, claimed the petitioner.

Hajj stampede death toll rises to 2,177

Right to business is a fundamental right, but, according to Article 10-A of the Constitution, everyone should be provided a level playing field, and merit and transparency should not be sacrificed, he added.

Idrees' petition said it was "part of the record that the religious affairs ministry is not allocating Hajj quota on merit", adding that the same tour operators were being selected every year. He said the operators in 2012 were also chosen in 2013 and then again in 2014, ignoring the Lahore High Court's 2013 order for ensuring merit in the Hajj quota.

"The Standing Committee on Religious Affairs has pointed out the irregularities but the ministry paid no heed to it."

After hearing the arguments, the bench directed the attorney general of Pakistan to submit a response on the contempt petition and then adjourned the hearing of the case for an indefinite period.

Published in The Express Tribune, November 22nd, 2015.
COMMENTS
Comments are moderated and generally will be posted if they are on-topic and not abusive.
For more information, please see our Comments FAQ