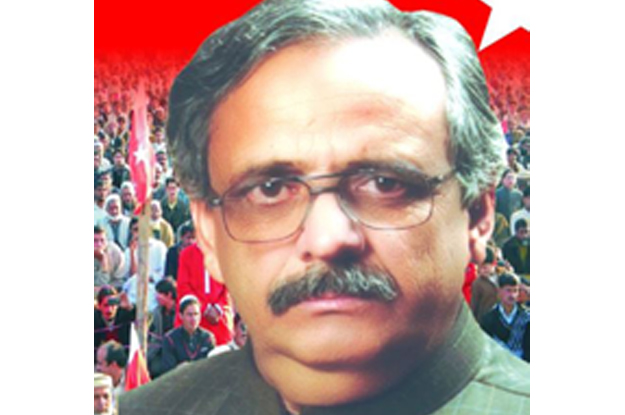 ---
PESHAWAR: Awami Workers Party (AWP) Chairman Fanoos Gujjar has urged the federal government to not alter the original route of the China-Pakistan Economic Corridor (CPEC).

Addressing a news conference at Peshawar Press Club on Wednesday, Gujjar said poverty and deprivation and consequently trigger extremism.

According to the AWP leader, the Chinese government took the initiative to develop its underdeveloped areas and Pakistan government should do the same.

"This is an excellent opportunity for the government to focus on the underdeveloped areas of the country," he said.

Gujjar said Malakand division has been heavily affected by the scourge of militancy in the province.

"AWP wants industrial zones to be established in Chakdara, Dargai or Mardan so that these areas can flourish," he said. "This will help overcome extremism in the region." He added resources should be distributed equally to improve standards of living for the locals.

On the table

"The aid extended by the international community after the 2005 earthquake never reached the underprivileged," Gujjar said. He added recent packages announced by the federal and provincial governments for 2015 earthquake victims were inadequate and greater efforts need to be made to provide aid.

About funds for LG representatives, Gujjar said issuing 30% of development funds was fairly limited to meet the requirements for any functional department. "The provincial government should issue at least 70% of the funds to LG government representatives."

According to Gujjar, instead of focusing on Kalabagh Dam, the relevant authorities should focus on Diamer-Bhasha Dam and Munda Dam. "Munda Dam has the capacity to generate 750MW of electricity and could be used to supply water for irrigation purposes," he said.

Gujjar added this project could transform Mohmand Agency completely.

"We stand by the tribespeople who have launched a movement to streamline the tribal areas," he said.

The AWP chairman also condemned the Paris attacks and announced his party's decision to hold a rally on December 16 to commemorate the first anniversary of Army Public School massacre.

Published in The Express Tribune, November 19th, 2015.