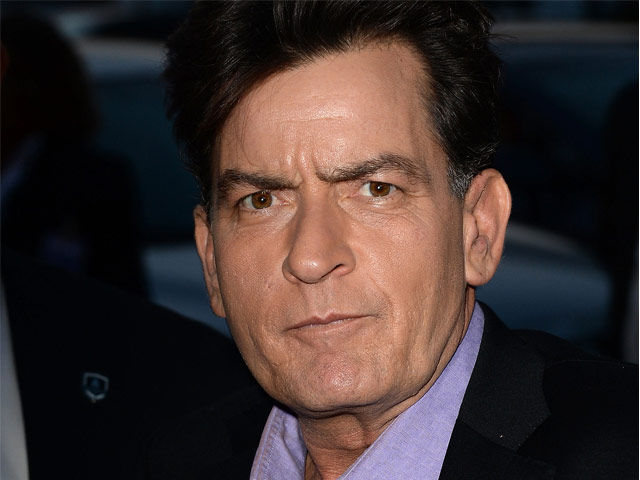 ---
Former Two and a Half Men star Charlie Sheen is to make a "revealing personal announcement" on the Today show on Tuesday, according to broadcaster NBC, following reports in online and tabloid media that the Hollywood actor has been diagnosed as HIV positive.

Sheen's representatives could not be reached for comment, and Reuters was not able to verify reports on the state of his health.

Hollywood superstar with 'long list of famous exes diagnosed with HIV'




NBC said in a statement on Monday that Sheen, 50, would make an announcement in a live interview on its morning Today show.

It did not give details of the interview, but Celebrity website TMZ.com, citing sources close to the Today show, said Sheen would use the interview to announce that he is HIV positive. The National Enquirer tabloid reported on Monday following an 18-month long investigation that Sheen was diagnosed HIV positive some years ago.

Sheen quickly became one of the top 10 surges on worldwide trends on Twitter on Monday, and Google searches for his name associated with HIV exploded, according to Google.

Soon after Twitter went into a frenzy:

Charlie Sheen's lawyers state that everyone knows "Tiger's Blood" is a euphemism for HIV.

— Barry Silverberg (@BarrySilverberg) November 17, 2015
Charlie Sheen's lawyers say when the actor told lovers he had "Tiger's Blood" in his veins he of course meant an HIV+ tiger.

— Barry Silverberg (@BarrySilverberg) November 17, 2015
Finding out Charlie Sheen tested positive for HIV is like finding out Keith Richards tested positive for cocaine.

— Sam Kalidi (@samkalidi) November 17, 2015
Charlie Sheen jokes really? He might have HIV people, lets all try to be positive.

Except you, Charlie.

— Drew Lynch (@TheDrewLynch) November 16, 2015
Charlie Sheen got the HIV?! That's gotta be the least surprising news of all time lol

— nick (@burziyech) November 16, 2015

Many were upset, stating that the jokes were in poor taste:
https://twitter.com/JustBeTodd/status/666446833170972672
https://twitter.com/LisaVikingstad/status/666419376367771648

ISIS: "We're going to attack Washington DC"

American National News: OMG CHARLIE SHEEN HAS HIV

— Corbin (@CorbinGMH) November 16, 2015
TIPS FOR A SUCCESSFUL CHARLIE SHEEN HIV JOKE:
- stop
- don't
- really, don't
- it's not funny
- seriously don't do it

— At the Mountains of Mattness (@drmattdambrosio) November 16, 2015

https://twitter.com/i_am_Brynne/status/666321172175302657

Dear Social Media: Charlie Sheen is not dying. HIV is not AIDs. Nobody "deserves" HIV. And joking about someone else's disease is gross.

— Adam Sank 🏳️‍🌈 (@AdamSank) November 16, 2015


You & the rest of Pakistan should have been tested for HIV years ago

Sheen played the womanizing bachelor Charlie Harper on top-rated comedy Two and A Half Men for eight years before being fired in 2011 for bad behavior that included cocaine-fueled partying with porn stars and a conviction for assaulting his ex-wife.

The three times divorced Sheen then set up home with a number of porn stars he called "goddesses" and delivered a series of rants on YouTube boasting of having "tiger blood" in his veins.

Sheen, the son of West Wing actor Martin Sheen, starred in the TV comedy Anger Management, which was closely based on his life, from 2012-2014.