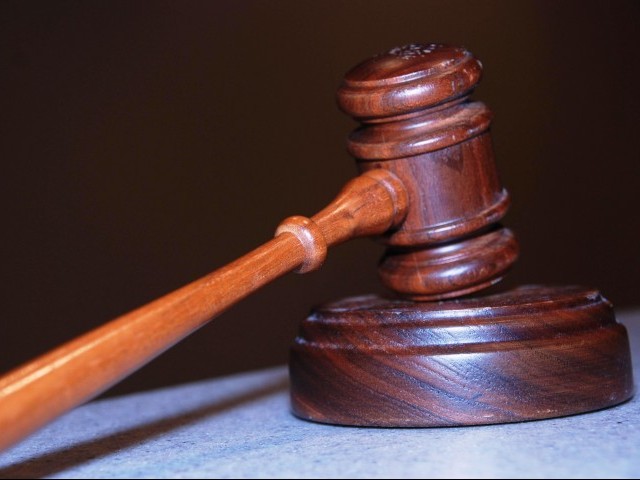 ---
ISLAMABAD: Instead of engaging each other in prolonged litigation, two senior civil judges have decided to resolve their grievances over an official residence out-of-court.

On November 7, senior civil judge Mukhtar Ranjha was detained by the Kohsar police along with seven others for his alleged involvement in a raid on the home of another civil judge.

Both judges — Ranjha and Sheikh Mohammad Sohail — have decided to resolve their matter out of court, said President Islamabad Bar Association Zahid Mahmood Raja.

The incident took place at an official residence in Sector F-6/2, as the two senior civil judges confronted each other over possession of the house. As they stood amid their respective supporters, an exchange of harsh words and a bit of pushing and shoving also took place. "The bar played a vital role and both the judges have decided to avoid litigation. The issue will be resolve in the next two or three days," Raja told The Express Tribune. 

He said a sessions court took up the issue on November 9, but the judges have since decide to resolve the issue out-of-court. He said that currently the house is in Sohail's possession and the Estate office will allot a new house to Ranjha. According to Raja, Ranjah had resigned as a judge to take charge as a NA deputy secretary, but his resignation has not been accepted yet.

A senior Kohsar police official, while requesting anonymity, said the house belongs to the Estate Office and was allotted to senior civil judge Mukhtar Ranjha in 2009. "Recently it was allotted to Judge Sohail. Three days back, a magistrate came to the house and handed over possession to Sohail after getting Ranjha to vacate it. However, Ranjha, and his supporters raided the house and threatened the Sohail's staff," he said, adding that some pushing and shirt-grabbing took place.

The police said that the house was allotted to Ranjha but there is no record with the Estate Office regarding the allotment to his name, as the allotment was cancelled after a week. Ranjah had obtained a stay on the vacation from the court of civil judge Mubashir Chisti, but the house was forcibly vacated anyway.

Kohsar SHO Hakim Ali Khan confirmed that the police have not register a case as both judges decided to resolve the issue on their own.

A senior lawyer, who requested not to be named, told The Express Tribune that the incident reflects the sluggishness of the judicial system, where even judges avoid litigation.

Published in The Express Tribune, November 11th, 2015.