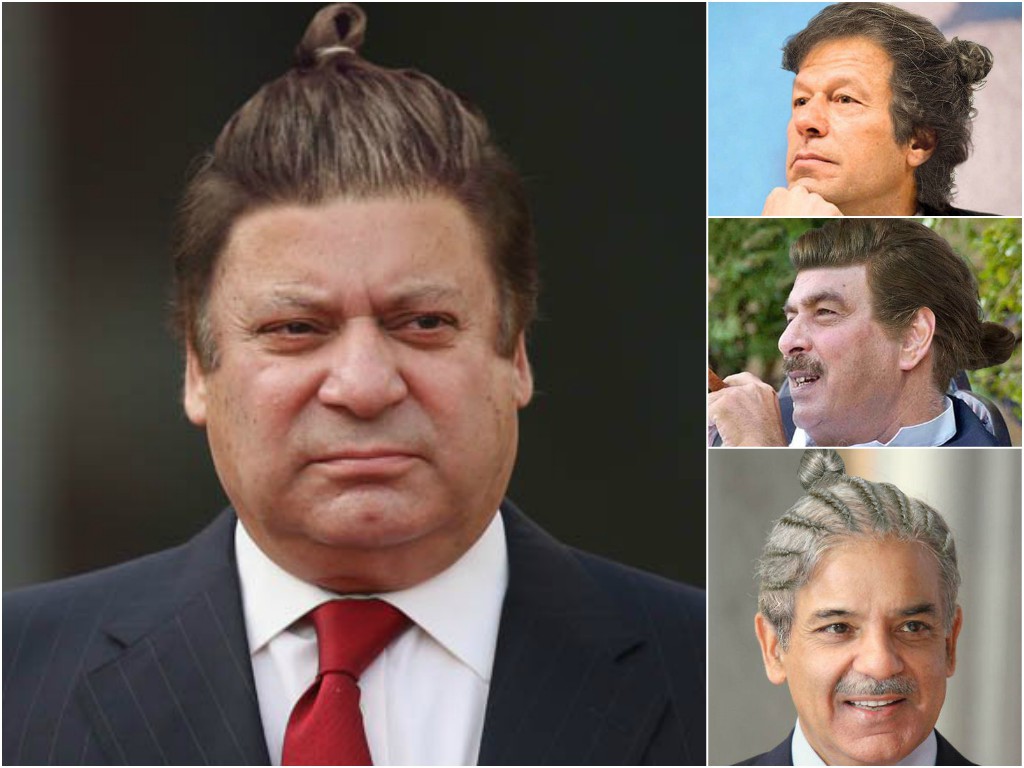 ---
It all started when someone Photoshopped a man bun on Donald Trump's picture and online market place Design Crowd challenged people to take inspiration and give man buns to famous politicians. 


59 most powerful images in Pakistan's history

With Pakistani women habitually complaining about the appearances of our politicians (leaving aside Imran Khan), we thought why not try the man bun trend on our politicians too?

Needless to say, it didn't help much.

Asif Ali Zardari

With a killer smile and some swag, Mr ex-President is ready to steal your hearts.




Bilawal Bhutto Zardari

Baby Bhutto with a baby bun. Guess the swag runs in the family.




Sheikh Rasheed

Who said Pindi boys can't be fashionable?




Shahbaz Sharif

He could definitely scorch the roads of Lahore and build them again!




Is Karachi ready to be the second largest city in the world in 15 years?

Nawaz Sharif

Well, a girl can dream!




Pervez Musharraf

He may not rule the country anymore, but he could rule our hearts with this swanky man bun.




Imran Khan

No rigging here! The former cricketer once again proves that his game is stronger than the rest. NA-56 don't want none unless you got a bun, hun.


COMMENTS (8)
Comments are moderated and generally will be posted if they are on-topic and not abusive.
For more information, please see our Comments FAQ