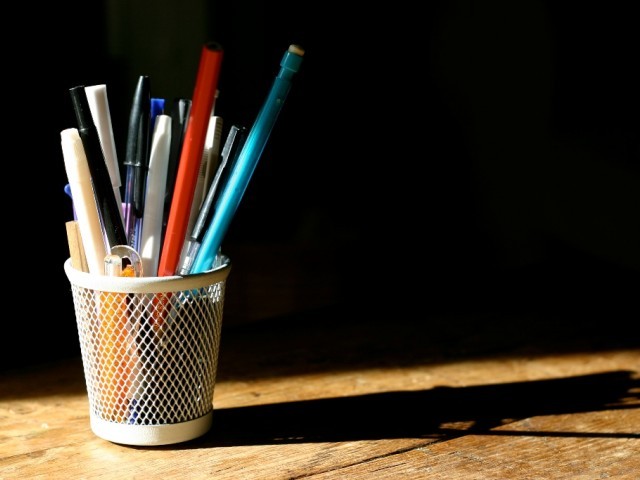 ---
KARACHI:



Public schools in the province receive different funds from the Government of Sindh, which are monitored by the Reform Support Unit (RSU).




The money these schools get from the government is utilised in five different ways. The largest chunk of it is spent on salaries of the teachers, given by the department of education and literacy.

Secondly, the fund provided through the School Management Committee (SMC) is specifically for minor maintenance and repair work. It can also be utilised to buy chalks, install light bulbs, repair fans and transport female students. Schools have to fulfil specific criteria to get this fund, which includes a committee of the school and a bank account. "The schools send applications to the education department, which are further processed and, after scrutiny of the documents, the funds are transferred to their bank accounts through the State Bank of Pakistan," explained RSU's chief programme manager, Faisal Ahmed Uqaili.

Upgrades: 'Expenditure on education is vital'

The third kind of fund is the 'School Specific Budget', which is for all functional schools in the province and is mainly utilised on furniture and infrastructure. This fund is given to all schools that run under the Government of Sindh. "The funds come from the non-development budget," explained education secretary Fazlullah Pechuho.

Another fund that the RSU monitors and education department has regularised is the 'School Consolidation Fund', which is a one-time grant given to campus schools. Campus schools are a set of three to four smaller schools situated nearby. The reason to merge them is to keep a check and balance on the expenditure. "There are about 3,500 merged schools, with 1,065 campus schools at the moment," added Uqaili.

The Sindh education department also has a separate grant for girls, which is called the 'Girls Stipend'. Female students from class one to Matric are given Rs2,400 to Rs3,600 per year. The figure varies according to their classes and the fund is transferred to them through Easy Paisa. The grant is to encourage parents to send their daughters to school. The Girl's Stipend also helps bear the additional expenses which includes stationery and copies.

Published in The Express Tribune, November 4th, 2015.
COMMENTS
Comments are moderated and generally will be posted if they are on-topic and not abusive.
For more information, please see our Comments FAQ