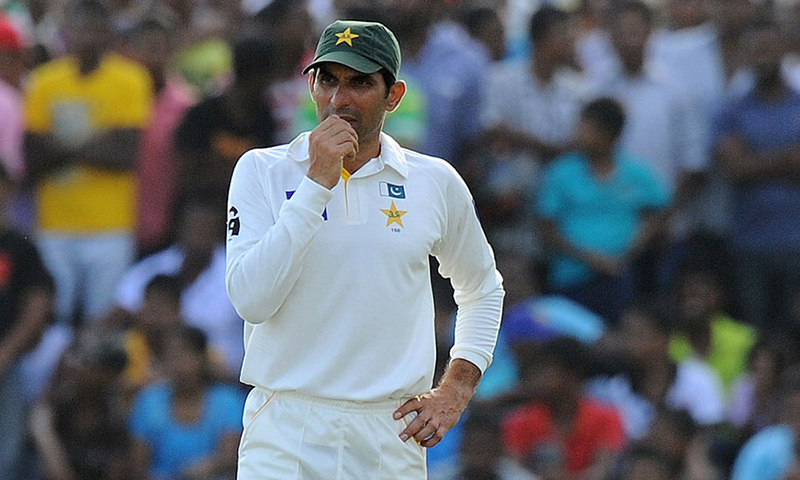 ---
The Pakistan Cricket Board (PCB) chairman Shahryar Khan on Thursday said that they have requested Misbahul Haq to ponder over captaining the Test team till the 2016 series against England, Express News reported.

Shahryar said that Misbahul Haq will inform the PCB about his decision after the UAE series where Pakistan is leading 1-0 after two matches in the three-Test series.

Better late than never: BCCI apologises to PCB for Mumbai incident

The PCB chairman said the board has requested him to delay his retirement, if he is considering it, for one more year.

Meanwhile, Shahryar also commented about Younus Khan's inclusion in the ODIs.

India's attitude changed after inclusion in Big Three: Javed Miandad

He said that he had a conversation with the selection committee on matter concerning the veteran batsman but nothing has been finalised as yet.

Sharyar further talked about the letter that was sent was the Board of Control for Cricket in India (BCCI) to express regret over the Mumbai incident.

BCCI writes letter to government for Pakistan series approval: sources


Hindu right-wing party Shiv Sena has stormed the BCCI headquarter in a violent protest demanding the cancellation of the bilateral talks with the PCB officials.

Shahryar said that BCCI was regretful of the incident and forwarded and apology.
COMMENTS (3)
Comments are moderated and generally will be posted if they are on-topic and not abusive.
For more information, please see our Comments FAQ