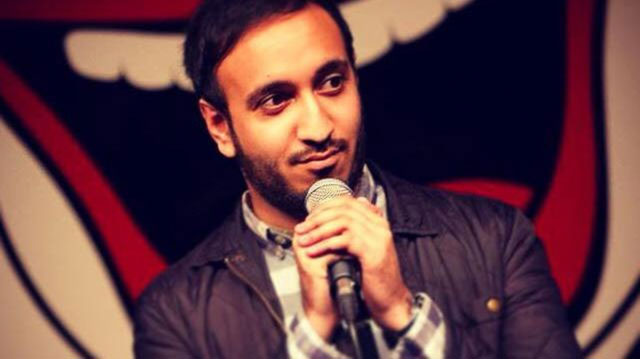 ---
Enchanting audiences across the UK, this new comer to stand-up comedy has created a fandom for himself using his encounter with Islamophobia, centered around his fictitious cake shop.

UK to bring Islamophobia in line with anti-Semitism

Bilal Zafar, a British Pakistani who tweets @zafarcakes  - reference to British 'jaffacakes' - landed in an online controversy in September last year when #boycottmuslimbusinesses was trending after his  twitter handle was mistaken for a Muslim cake shop.

CAKES https://t.co/7lgsKbviOb

— Bilal Zafar (@Zafarcakes) June 28, 2015


Since that episode, which resulted in some islamophobic comments and even lead to an online petition against his fictional cake shop,  Zafar has been successfully entertaining audiences mocking the islamophobic trolls.

Saad Haroon is the second 'Funniest Person in the World'

Zafar, 24, revealed that he has been hesitant to use racial material for "easy laughs", as such material is analysed from every aspect and could spark controversy.

"Comedians usually analyse every aspect of everything that happens in their life in the hope of finding some material. When it happened, I instantly knew that some of it could be used for stand up. I had no idea that it would get as big or funny as it did and will now hopefully be my debut Edinburgh show at the festival in 2016," he said.

Only 'clean' stand-up comedy at Aamir's birthday party

"When I started writing it, I was worried that it was something that only Muslims would understand and find funny but I feel quite lucky that my "CAKES" show seems to go down well with everyone," Zafar added.

After studying screenwriting at university, Zafar finally got the courage to try stand up comedy in 2013 and hasn't stopped entertaining audiences since.

After the success of  "CAKES" Zafar is now contributing to BBC Radio and been asked to write for the Independent. He also plans to take his show to the Edinburgh Fringe Festival which he believes will have a huge impact on his stand-up career.

This article originally appeared on Alarabiya
COMMENTS
Comments are moderated and generally will be posted if they are on-topic and not abusive.
For more information, please see our Comments FAQ