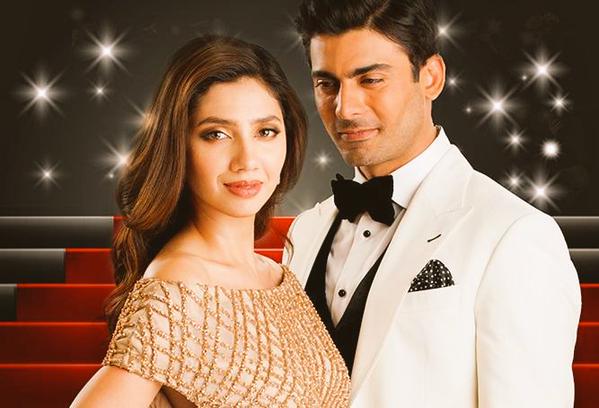 ---
Hindu extremist organisation Shiv Sena continues to make headlines for its anti-Pakistan views and protests against Pakistani artists and players performing in India.

However its latest targets — superstars Fawad Khan and Mahira Khan — have received support from some Indian filmmakers and actors.

After Shiv Sena Chitrapat Sena's General Secretary Akshay Bardapurkar said that the two will not be allowed to promote their upcoming films, Raees and Ae Dil Hai Mushkil, in Maharashtra, Emirates 24/7 reports the makers of these movies have been trying to negotiate with Shiv Sena.

Shiv Sena threats: Where are all the 'pro-Indians' now, asks Shaan

Emirates 24/7 quotes its sources as saying that the Hindu extremist organisation will not just stop promotions, but may also hinder release of the films like Mahira's film Bin Roye was restricted from being released in Mumbai.




"We do not think that the Shiv Sena will stop at just preventing Fawad and Mahira promoting their films. Last time when SRK, who is the hero in Raees, and Karan Johar, who is the producer of Ae Dil Hai Mushkil, had collaborated and made the Fox Studios backed film My Name is Khan, the Shiv Sena had put a ban on the release because Shah Rukh had made a statement against not picking Pakistani cricketers in the IPL. It was sorted later, but the filmmakers feel that any statement they make now could even jeopardise their release," a source was quoted as saying.

Perhaps this is the reason why the makers of both their films have not released any statements yet.

Shiv Sena targets Mahira, Fawad

Veteran Bollywood filmmaker Mahesh Bhatt, however, was quick to make a public statement, saying, "When I made a film called Saathi with Pakistani cricketer turned actor Mohsin Khan, he was asked to go away. The government should act now and not allow people to instill fear in the minds of cultural ambassadors."




He has been to Pakistan several times and is known for introducing Pakistani talent to Bollywood like singers Atif Aslam and Rahat Fateh Ali Khan. Bhatt is also set to make a film with Pakistani actor Humayun Saeed in the future.

Another Indian filmmaker, who preferred to stay anonymous, was quoted as saying, "There is a lot of money being invested in films and music shows as well. This is also disturbing the business of movies and music."

Barfi director Anurag Basu said, "We don't know the kind of agenda or reason or pattern behind it. There were some films which released, so where were they at that time? They'll fall silent again after a year, there is no consistency."




"This has nothing to do with art and artists. Bollywood has never got affected with this till now and never will. The ethos of India and Bollywood is very strong, which nobody can shatter. And this binds together the whole country. When we go to watch a film in the theatre, you don't think if the person sitting beside you is a Hindu or a Pakistani," he added.

Bajrangi Bhaijaan director Kabir Khan said, "I feel that arts and culture should be kept away from politics. Politics is at its place and culture exchange is at its place and above politics. There are numerous actors, singers and performers from Paksitan in our industry. They are a crucial component and they should be allowed to continue being a part of it."




I don't have faith in Pakistan: Saif Ali Khan

Emraan Hashmi said, "There should not be any bounds on creativity. we see numerous international stars performing and there shouldn't be any bounds to that. Creativity shouldn't be stifled, everyone should be there to express."




Soha Ali Khan said, "As an artist, as a citizen of the country, I consider it wrong. It's not what India stands for and that's not what films and art stand for. So, along with all the authors who're giving back their awards, so that's what we need to do."




Mary Kom director Omung Kumar said, "It's not correct and I think it'll die down, but this shouldn't happen. Films could be affected and will get affected but hopefully people are working it out and I think it wouldn't be for a long time."




Ek Villain and Hamari Adhuri Kahaani director Mohit Suri said, "I don't believe in bans. Art should move freely across."




Earlier, Pakistani ghazal singer Ghulam Ali, The Mekaal Hasan Band and Atif Aslam's concerts were cancelled following protests by Shiv Sena.

Wasim Akram and Shoaib Akhtar too had to cut short their stay in India and return to Pakistan due to threats from the Hindu extremists organisation.
COMMENTS (19)
Comments are moderated and generally will be posted if they are on-topic and not abusive.
For more information, please see our Comments FAQ