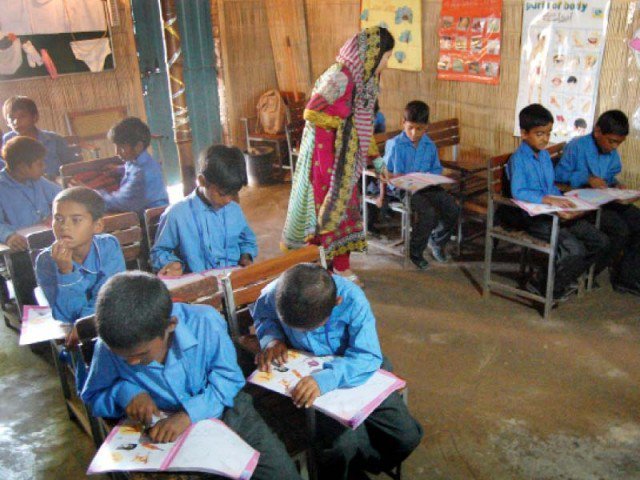 ---
PESHAWAR:



The education of around 550 students can come to a standstill at any given moment as the local patwari has ordered immediate evacuation of Government Girls High School (GGHS) Lalla Kalli. The reason given is the institute was built over a graveyard and has to be demolished.




Lalla Kalli is a village in Tarnab Farm around five kilometres from main Peshawar city. Built in 1987 on 10 kanals of land, it is the only high school for girls in the area.  According to a letter from the school principal to the Peshawar district education officer (female) dated October 2, 2015, the patwari issued a notice and gave the administration one month to vacate the school so it could be demolished.

Talking to The Express Tribune, a schoolteacher requesting anonymity confirmed around 550 students were enrolled in the school. She added it was the sole option for girls seeking a high school education in an area which has a 10,000-strong population

She said two letters were sent to the DEO, but none had received a reply. The teacher added the patwari repeatedly threatened the school administration. She worried for the future of the girls, saying they had no alternative means to continue their education. The schoolteacher urged the government to find a way for the students to continue with their studies.

However, Noshad Ali Khan, a local, said the majority of the girls' parents were not prepared to send their daughters to a school in another area. He demanded the chief minister and minister for education solve the matter.

Noshad said all locals were against the school's demolition and insisted it should remain where it was.

Another parent told The Express Tribune the government should have seen to the matter years ago when the school was being constructed in the first place. "Now it will be near impossible to demolish a school which facilitated so many." He added parents would never let the government demolish the school.

A student also argued they would not be able to go to another school and urged authorities to withdraw a decision that would deprive hundreds of an education.

When contacted, Minister for Elementary and Secondary Education Muhammad Atif Khan said he had no knowledge of the matter and would take notice. Atif assured he would question education department officials and find a solution. He added the K-P government's focus was on education, especially for girls and he would take appropriate action.

Published in The Express Tribune, October 21st, 2015.