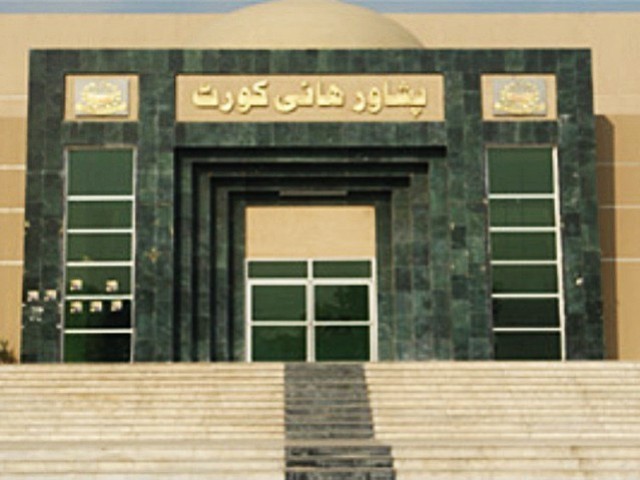 ---
PESHAWAR:



The Peshawar High Court has sought replies on the Pakistan Tehreek-e-Insaf's decision to issue show-cause notices to a councillor from Ghagra tehsil, Buner and a youth councillor for violating party discipline.




A divisional bench comprising Justices Irshad Qaiser and Syed Afsar Shah heard a petition filed by Ghagra tehsil councillor, Syed Salar Jahan, on Tuesday.

The Election Commission of Pakistan, the K-P Assembly, the local government secretary and K-P chief secretary were asked to submit their replies.

During the hearing, Barrister Waqar, counsel for the petitioner, told the court Jahan was elected as tehsil councillor on a PTI ticket. However, things turned sour when he decided to contest the tehsil nazim election without the consent of his party leadership and eventually won.

PTI issued a show-cause notice to him and Syed Mujtaba, a youth councillor elected on a reserved seat, for violating party discipline. The party also asked ECP to take action against them.

According to Waqar, the K-P government is taking action against his clients in accordance with a law brought into effect through a recent amendment to the K-P Local Government Act 2013.

"Buner falls under the Provincially Administered Tribal Areas and law is not applicable to the region," he said. Waqar added the amendment to the 2013 legislation is against the Constitution.

The court issued notices to all the four respondents and asked them to submit their replies.

Contempt of court

Separately, a division bench of the high court, comprising Justices Waqar Ahmad Seth and Mussarat Hilali, has postponed a contempt of court application against the K-P government for three months. It has also asked the government to comply with the Supreme Court's directives in this regard.

During the hearing, Advocate Ijaz Anwar said the PHC had directed the government to promote his client Pakistan Forest Institute Senior Director Hakim Shah to Grade-20 and appoint him as director general of the institute.

Anwar said the court has decided in his client's favour in view of his seniority. However, another official was allotted the DG's responsibilities as additional charge which is against the law.

The government did not promote his client in spite of court orders. According to Anwar, the K-P government filed an appeal in the apex court but it was subsequently turned down.

Additional Advocate General (AAG) Mujahid Ali Khan informed the bench that the Supreme Court had turned down the provincial government's appeal and gave them a period of three months to take a decision in Shah's favour.

Published in The Express Tribune, October 21st, 2015.