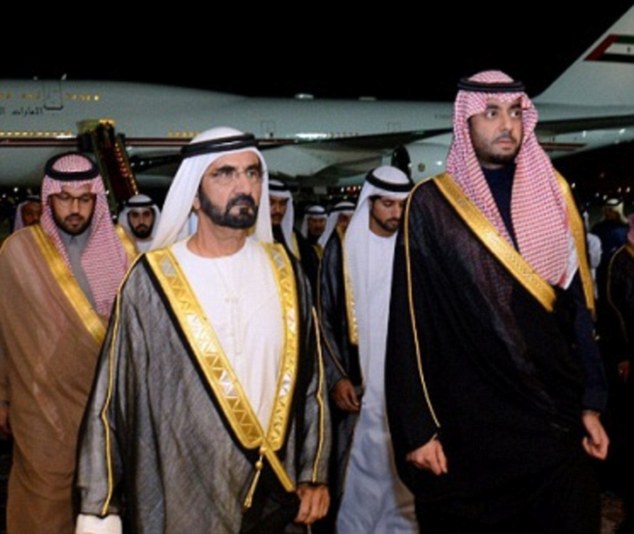 ---
A Saudi prince arrested on sex crime charge in Los Angeles last month has been named as the son of Saudi Arabia's late King Abdullah, Daily Mail reported.

Court documents seen exclusively by Daily Mail Online name the prince as Majed bin Abdullah bin Abdulaziz, one of the late monarch's 35 known children.

Saudi prince arrested on sex crime charge at Los Angeles mansion

Majed Abdulaziz Al-Saud's full identity was disclosed as he escaped felony charges for sex assault on Tuesday. The prince escaped the charges as Los Angeles District Attorney ruled there was not sufficient evidence against him.

The 28-year-old was arrested on September 25 and was released on a $300,000 bond the next day, according to police and online jail records.

The Saudi prince was arrested on charges of trying to force a worker at a Beverly Hills estate to perform oral sex among other charges.

The prince was due in court today to face an initial hearing but sources at the Los Angeles District Attorney's office say the case has been turned over to the office of city attorney Mike Feur. When contacted Feur's office said a case against Al Saud is currently being put together and a new court date will be scheduled for later this year.

Son of Dubai ruler dies of heart attack

The involvement of Feur's office means the charges against the prince have been downgraded from a felony which could have left him facing up to four years in jail to a misdemeanour.

Meanwhile, lawyers acting for another three women, who claim to have been abused by Al Saud, have filed a civil complaint at Los Angeles Superior Court.

The documents which give the prince's full name of Majed bin Abdullah bin Abdulaziz Al Saud make clear his lineage.

Abdulaziz was the first king of Saudi Arabia, and his son Abdullah was king until his death in January of this year.

Saudi Arabia's King Abdullah dies at 90, Salman becomes new ruler

The Los Angeles Times said police descended on the massive estate to arrest the prince after a neighbour saw a bleeding woman screaming for help as she tried to scale the property's surrounding wall on Wednesday.

The $37 million home, in one of the most exclusive enclaves in the world, has been rented for weeks at a time by foreign nationals over the past year, the neighbor told the Times.

This article originally appeared on Daily Mail.