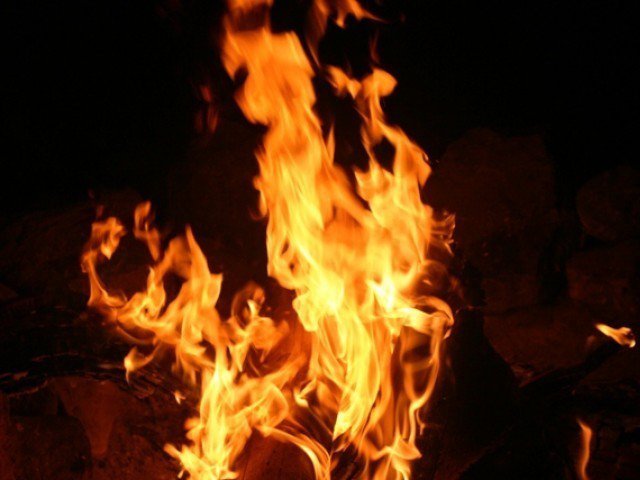 ---
MULTAN: A married woman, who was a victim of rape, died after setting herself on fire on Tuesday in front of a police station in Saddar area of Muzaffargarh.

Sonia Bibi, wife of Mushtaq, a resident of Deenpur area, was allegedly raped by three persons, sources at the Nishtar Hospital said.

Mushtaq had earlier alleged Qayyum and two others of raping his wife, the sources added.

Read: Abused boy 'killed himself after police ignored plea'

Depressed by the slacking attitude of the police, the victim, doused with petrol, set herself on fire, received severe burn injuries, and soon succumbed to her injuries.

Separately, a man on Tuesday died of burn injuries he received after attempting self-immolation outside the press club the previous day.

According to sources, City Police Officer (CPO) Azhar Akram suspended the SHO and the investigation officer (IO) of Saddar police station after Shahbaz self-immolated himself over 'non-cooperative behaviour' of the police.

The victim had reportedly filed an application with the Saddar PS against tax official Riaz, but the police failed to take any action on the application.

The victim was shifted to the Nishtar Hospital in a critical condition, with doctors saying more than 80 per cent of his body had been burnt. The victim died in the hospital.

Read: Self-immolation: Former NADRA staffer attempts suicide

Taking notice of the issue, the CPO suspended SHO Jehangir Mitro and IO Zameer Hussain.

Police have launched a probe into the incidents, with the SSP operations heading the investigation.
COMMENTS (3)
Comments are moderated and generally will be posted if they are on-topic and not abusive.
For more information, please see our Comments FAQ