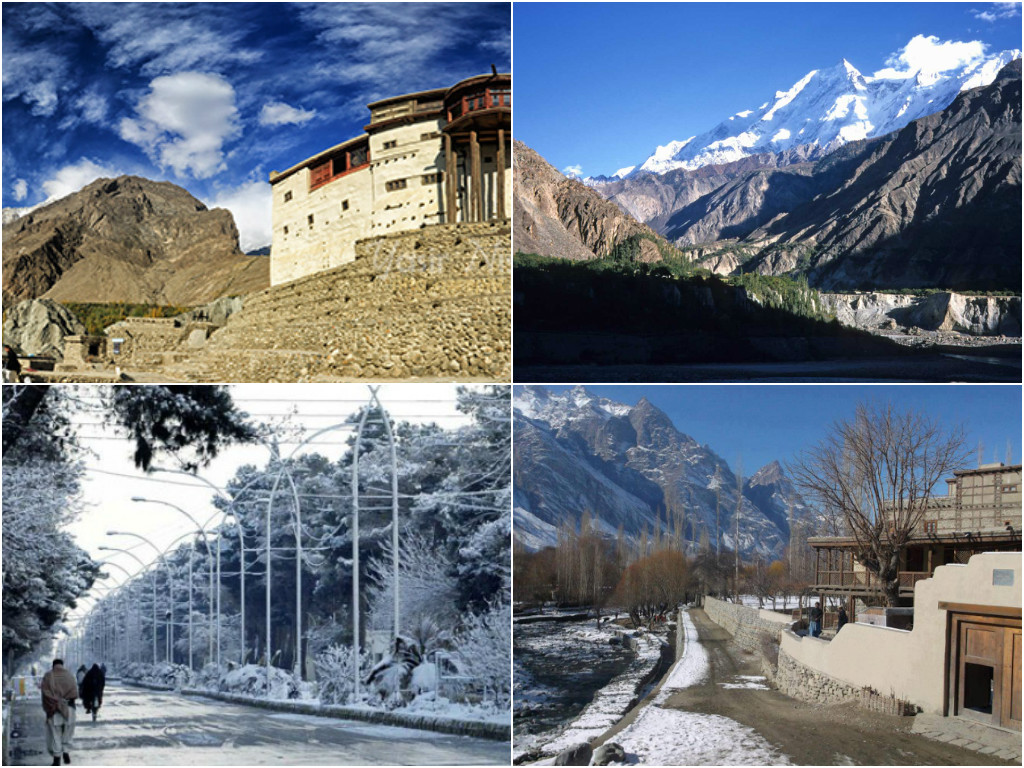 ---
KARACHI: Planning a trip this winter? Visit these places within Pakistan before you consider going abroad. Travelling to these cities is affordable, and the experience, unparalleled.

1. Hunza




One of the most beautiful places in Pakistan and a popular tourist destination, Hunza is a treat for everyone in winters. It is surrounded by snow-capped mountains like Ultar Sar, Hunza Peak and Passu Peak, and boasts breathtaking views along with a rich culture as it was once a princely state.




Some popular places to visit in Hunza are: Karimabad, Altit, Attabad lake, Baltit fort and Passu. Feeling adventurous? You can also go trekking on one of the mountains.


2. Gilgit


The capital city of the Gilgit-Baltistan region is another beautiful destination spot located near Hunza. Gilgit is surrounded by many valleys like Astore, Naltar, and Haramosh which provide absolutely spectacular views.




The city is home to delicious fruits and friendly people. It also hosts many cultural festivals. Once you go there, you will want to visit repeatedly!


3. Quetta


Quetta is exceptionally beautiful in the winters. It is known as the fruit garden of Pakistan because of the delectable Pashtun cuisine, fruits and dry fruits it offers. The interesting Buzkashi festival is held in Quetta every year in which two teams on horse-back attempt to snatch a goat from each other.


4. Abbottabad


Abbottabad is a city located in the Hazara region in KPK. It is known for its beauty and pleasant weather, and is surrounded by hills. The Pakistan Military Academy (PMA) is located here, which gives additional charm to the small city.




The towns of Nathiagali and Thandiani are very close to Abbottabad and they are both gorgeous places.




So, which city will you be visiting this winter?