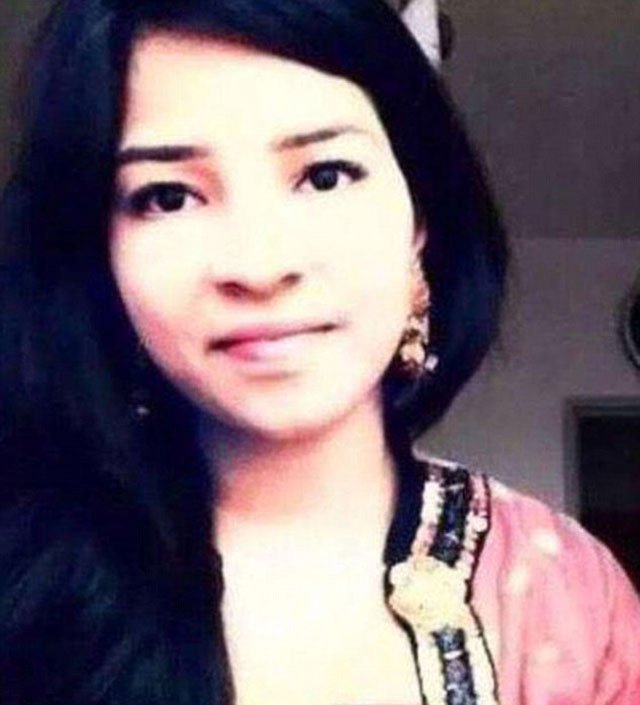 ---
A Pakistani father in Germany has confessed to strangling his 19-year-old daughter to death.

Asadullah Khan, 51, strangled his daughter, Lareeb Khan, after he learnt of her relationship with a boy he didn't approve of, according to Daily Mail.

Confessing to the murder, a weeping Khan told court in Darmstadt, Germany he believed his daughter had brought 'dishonour' to the family by being in a relationship with a boy he did not approve of. He said he wanted Lareeb to have an arranged marriage as he and his wife had done.




The 51-year-old's wife, Shazia, said her daughter had stayed away from the family home for several nights in a row and had stopped wearing her headscarf.

Further, claiming she was unable to stop her husband from killing Lareeb, Shaziz said, "I couldn't stop him."

"I have rheumatism and didn't have the strength to fight him off. I wanted to scream, but I couldn't," the statement added.

Read: Atrocious: Woman killed for 'honour' on court premises

'Lareeb stayed away from the home for several nights in a row and stopped wearing the headscarf. One day we received a letter from the police saying she had been caught trying to steal condoms.

'At this point it became clear that there was sexual contact. When I showed the letter to my husband he snapped.'

Khan and his wife Shazia, dressed their daughter in her clothes after killing her and her took her from their apartment to the car in a wheelchair. They then drove to an isolated embankment in Darmstadt; their home town, where they dumped the body.




The couple is on trial for the murder at the State Court in Darmstadt, and although Shazia claims she was an oppressed woman and was therefore unable to save her daughter, her statement contradicts that of her daughter Nida who said:

'My Mama was not suppressed, she could do what she wanted. She used to hit me with a stick.

Read: Man kills wife, two children before committing suicide in Karachi

'We were never allowed to talk about her boyfriend. My father used to say my sister should be forcibly married in Pakistan.'

Nida, who was sent to her relatives on the night of the murder, gave evidence against both her parents, adding that her mother was as strict as her father and often hit her and her sister. Nida is now in therapy and does not want to see her parents.

Lareeb's trial still continues.

This article originally appeared on Dailymail