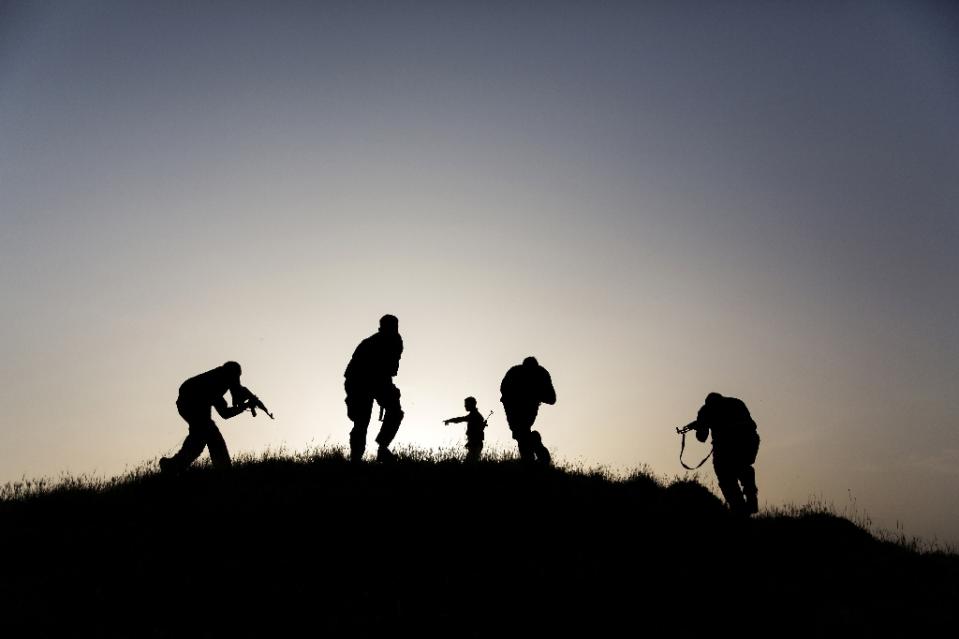 ---
BEIRUT: Seventy-five Syrian rebels trained to fight extremists under a beleaguered US programme have crossed from Turkey into northern Syria, a US-backed rebel faction and a monitoring group said on Sunday.

"Seventy-five new fighters trained in a camp near the Turkish capital entered Aleppo province between Friday night and Saturday morning," Rami Abdel Rahman, director of the Syrian Observatory for Human Rights, told AFP.

Hassan Mustafa, spokesman for the US-backed Division 30 unit to which some of the rebels were deployed, confirmed to AFP that the group had entered Syria.

"Their training in Turkey lasted two months and they went directly to the front lines with Daesh. They are now in the town of Tal Rifaat," Mustafa said via the Internet, using an Arabic acronym for the Islamic State group.

He said he could not comment on what sort of weapons or supplies the rebels had brought with them.

According to Abdel Rahman, the group had entered in a convoy of a dozen cars with light weapons and ammunition, under air cover from the US-led coalition that has been carrying out strikes against IS in Iraq and Syria.

He said the rebels crossed through the Bab al-Salama border point, the main gateway for fighters and supplies heading into Aleppo province.

The supply route has been increasingly targeted by IS extremists seeking to cut off support to rival rebels.

Abdel Rahman said most of the newly-trained fighters deployed to Division 30 — the main unit for US-trained fighters — while others went to support a group called Suqur al-Jabal (Falcons of the Mountain).

Before the fresh batch of fighters, the US-led train-and-equip programme had only managed to vet and train some 60 rebels to fight IS extremists on the ground.

The $500 million programme run out of Turkey has been fraught with problems.

Shortly after the 54 fighters embedded with Division 30 in July, they suffered a devastating assault by al Qaeda's Syria affiliate, Al-Nusra Front.

More than a dozen of Division 30's fighters were either killed or kidnapped by Al-Nusra, which accused them of being "agents of American interests".

The United States has since used its air power to help Division 30 push back other Nusra attacks and has said Syrian troops could be targeted if they attacked the US-backed forces.

US officials have also expressed fears Russia may strike Western-backed rebels fighting Syrian President Bashar al-Assad and ultimately risk a confrontation with forces fighting IS.

Moscow has been pushing for a broader coalition of forces to take on the extremists.

On Wednesday, US General Lloyd Austin told the Senate Armed Services Committee that only "four or five" US-trained rebels were on the ground fighting in Syria.

The programme, which had originally aimed to train around 5,400 vetted fighters a year for three years, has come under fire from US lawmakers.

Republican Senator Kelly Ayotte said the low number of fighters being trained was a "joke".
COMMENTS
Comments are moderated and generally will be posted if they are on-topic and not abusive.
For more information, please see our Comments FAQ