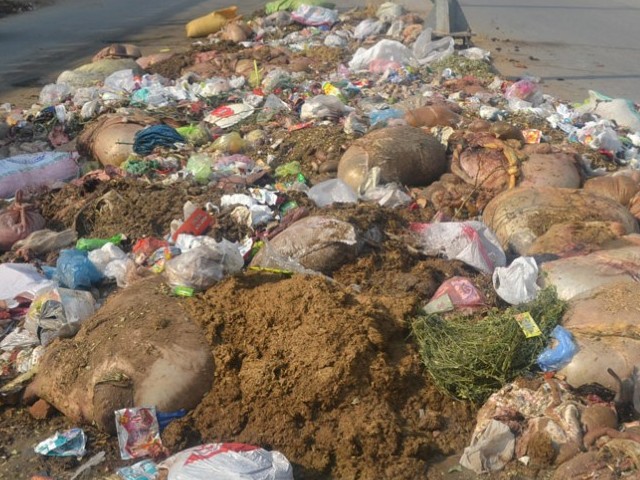 ---
PESHAWAR:



Water and Sanitation Services Peshawar (WSSP) finalised the plan for the disposal of animal waste after butchers are done with their bloody deeds on Eidul Azha. Leaves of all staffers, including the senior management, have been cancelled.




"To ensure proper disposal, senior officers would also be visiting almost every locality," said WSSP Operations General Manager Nasir Ghafoor. "Banners will be displayed in public spaces to advise people not to dump waste in drains and canals."

It has been decided that announcements would also be made a day before Eid. Around 16,000 pamphlets will be distributed and hundreds of banners will be put on display.

The city has been divided into four zones –A to D—and trucks have been allocated for each zone. As per the plan, around 180 trucks would be sent by WSSP while 50 more would be hired to dispose of animal waste on the day.

Ghafoor added a dumping point has been identified and a deep ditch has been dug to bury the collected remains of thousands of sacrificial animals.

Tonnes of lime have been transported to the dumping site and would be thrown in to help avoid outbreaks of disease and keep the stench and foraging animals at bay.

Published in The Express Tribune, September 20th, 2015.