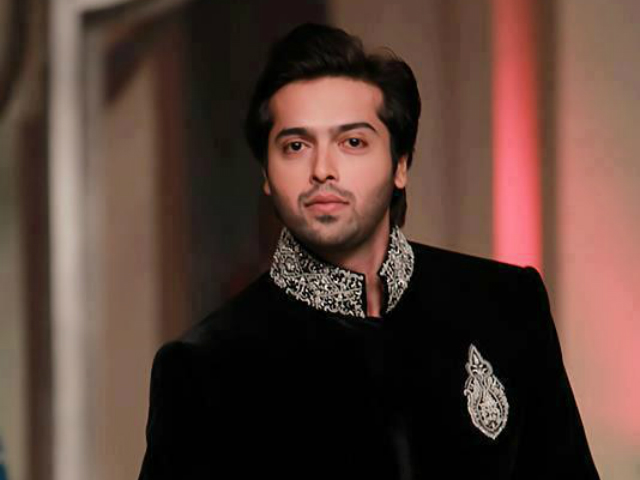 ---
Like many other Pakistani artists, Fahad Mustafa has also managed to make waves across the border but, interestingly, he has declined to work in Bollywood.

While stuck in a traffic jam, the Na Maloom Afraad actor decided to make good use of his time; he took to Twitter to initiate a quick 15-minute interactive session with all his fans.

Since im stuck in a traffic jam .. U guys can ask me anything if u like ... So go ahead quick 15 mins chat

— Fahad Mustafa (@fahadmustafa26) September 14, 2015


Read: Mah-e-Meer headed for November release

Excited fans were quick to respond and started shooting questions at the actor, but what caught our attention was one who asked him about his trip to India.

He tweeted: "I was offered a movie but I made a choice, had better offers here :)".

I was offered a movie but i made a choice had better offers here :) pic.twitter.com/N8bamId6sZ

— Fahad Mustafa (@fahadmustafa26) September 14, 2015


Prior to the live chat, Fahad informed his fans that after the release of his upcoming film Mah-e-Meer, they will get to see him in two more films in the coming year:

News Flash: after the release of #MaaheMeer .U guys will be watching me in two more movies coming year !both very different from each other.

— Fahad Mustafa (@fahadmustafa26) September 14, 2015


Read: Iman Ali: the hook in Mah-e-Meer

Last seen in drama serial Dusri Bivi, the actor is currently busy hosting a popular TV game show. He revealed that he is busy in productions and films which is why he has been missing in action from drama serials:

Im producing alot and then because of the movies as well but i will insha allah :) pic.twitter.com/qrkb3FEBe3

— Fahad Mustafa (@fahadmustafa26) September 14, 2015


His upcoming film Mah-e-Meer is based on the life and work of poet Mir Taqi Mir and follows the struggle of a contemporary poet and how his own journey parallels that of the legendary poet.

Read: Did you know?: Mah-e-Meer a film inspired by Mir unveiled

The film also starring Sanam Saeed, Iman Ali, Manzar Sehbai, Alyy Khan is slated to release in November this year.

Here are few other interesting answers the actor gave:

Blue and black pic.twitter.com/EZsN6HjEgG

— Fahad Mustafa (@fahadmustafa26) September 14, 2015
Thanks .... I just try to be happy im gifted that way :) pic.twitter.com/tQcn2dFKBA

— Fahad Mustafa (@fahadmustafa26) September 14, 2015
Im Pakistani pic.twitter.com/ENVrOpHD83

— Fahad Mustafa (@fahadmustafa26) September 14, 2015
I will soon and #MaaheMeer is releasing on 6th nov :) pic.twitter.com/wttbf2lKVz

— Fahad Mustafa (@fahadmustafa26) September 14, 2015
Spinach ;) pic.twitter.com/ggpA1q1k2J

— Fahad Mustafa (@fahadmustafa26) September 14, 2015