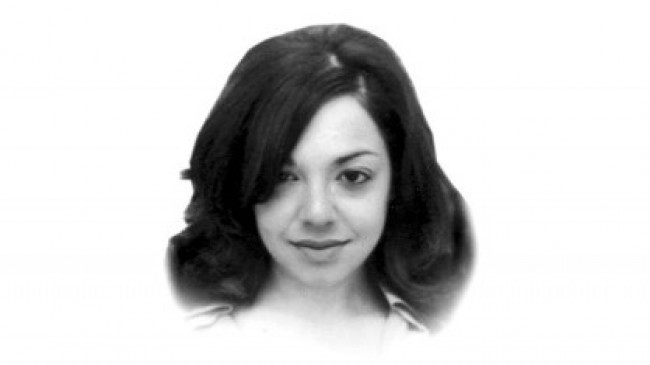 ---
Last year, while various aspects of life as one knew it were swallowed whole by the vortex of the great recession, a jocular text message was doing the rounds. ''The economic situation is so bad'', it read, ''that women have started marrying for love.'' It was around the same time that Sex in the City 2, the second and with any luck last cinematic outing of the cult television show, was being shot in Morocco.

If the trailer is anything to go by, with its emphasis on rampant consumerism and the doomed choice of the pre-bust Abu Dhabi setting (the producers wanted a 'modern Arab city' where the 'girls' could shop), SATC2 looks as if it's been recovered from a time capsule like some sort of pre-recession artefact. But the real question will be, going back to the widely circulated text, whether current economic constraints will impact not only how we shop but also how we date.

"Sex and the City", which debuted on television in 1998, portrayed, with a heavy dose of artistic liberty, an era of endless consequence-free choice, be it in Manolo Blahnik heels, hot new NYC restaurants or sexual partners. In what was perceived at the time as a fairly brave show, give or take the depressingly conventional season finale, Sarah Jessica Parker and her three magnificently well-dressed besties nonchalantly made it through numerous (generally affluent) men in the search for Mr Just Right.

At its best, SATC was pop feminism, questioning what passes as appropriate sexual conduct and whether that concept remains in an economically and sexually free market when women are finally being allowed to act with impunity. That the choice of several women, including those on SATC, was to transform into a male fantasy and that too on their own dime, was just unfortunate. On the show, the pain of failed relationships, or more often failed one-night stands, was anesthetised with the purchase of unspeakably beautiful possessions, famously shoes. There was always more to fall back on — it was boom-time.

The choices, it appeared, were endless, and this glittering lifestyle could, back in the good old days, be sustained by Sarah Jessica Parker producing one column a week composed, if memory serves, largely of rhetorical questions. As the recession gallops on, one suspects that the financial decline may be accompanied, as it historically has been, with a return to more traditional values. For some reason, everyone thinks Sodom and Gomorrah when things go bad and projects their own moral guilt on to their bank statement. Liberalism, it appears, certainly libertinism, requires capital.

While authors, poets (especially poets) and songwriters have harped on about the glory of love since time immemorial, not enough people acknowledge that marriage in its inception was largely a method of bringing together neighbouring properties, of increasing and securing wealth. Currently, with the looming threat to ones quality of life, with rents increasingly requiring two pay cheques to sustain, with the threat of redundancy ever-present, it is worth asking if the generation of shows that will follow SATC will fall back on more modest, restrained sexual mores or whether one can continue to afford the luxury of perennial discontent.