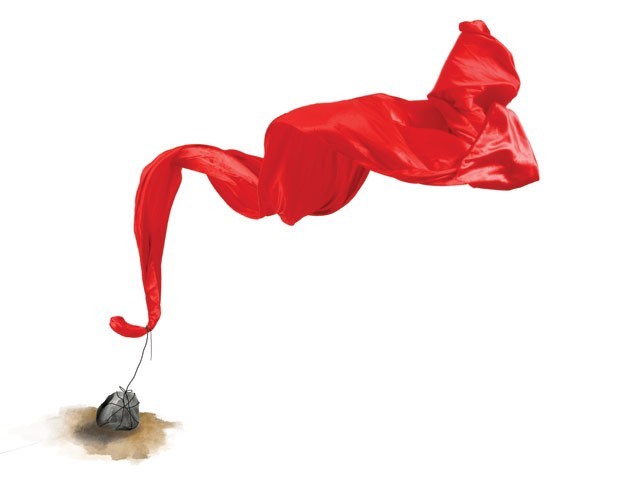 ---
MULTAN/ FAISALABAD:



A man killed his daughters, a 10-year-old and a 16-year-old, over 'honour' on Sunday. He then chopped up their bodies and threw them in River Ravi.




Police said Amina*, 16, had been living with her father Rab Nawaz in Bobdi Aya near Tulamba village after developing differences with her in laws. Police said that her in-laws had accused her of having an extramarital affair with someone. Police said Nawaz had accused his 10-year-old daughter of having a 'bad character'.

On Sunday night, he attacked Amina and her 10-year-old sister with a knife and killed them. He later cut up the bodies and threw them in the river and fled, police said.

Police said they had registered a case against Nawaz on his son Ramazan's complaint. They said Ramazan had been working and living in Lahore for several years.

Ramazan told police that Amina had left her in-laws' house because her husband used to beat her up for not bearing him a child after a year of marriage.

Police said on Monday they took Amina's father-in-law into custody for interrogation. They said they had found some parts of the bodies from River Ravi, near Tulamba in Khanewal district.

Separately, a woman was attacked with acid in Rajoa police precinct on Monday over litigation.

The Rajoa SHO said Asma Bibi, a resident of Adda Pathan Kot, Chiniot, was the complainant in a murder case against some men suspected of killing her brother a few years ago. He said the defendants had allegedly been pressuring her to withdraw her complaint but she had refused to settle the matter out of court. Police said on Monday, the men attacked her with acid and managed to flee. Asma Bibi received serious injuries and was taken to the Chiniot DHQ hospital for treatment. Dr Asad Rafiq, on duty at Emergency Ward, said that she had received 75 per cent burns. "She is in intensive care at the moment and her condition is serious."

Rajoa police said they had not yet registered a case as nobody had filed a complaint about it. "We will register a case after we get a medical examination report."

Published in The Express Tribune, September 15th, 2015.