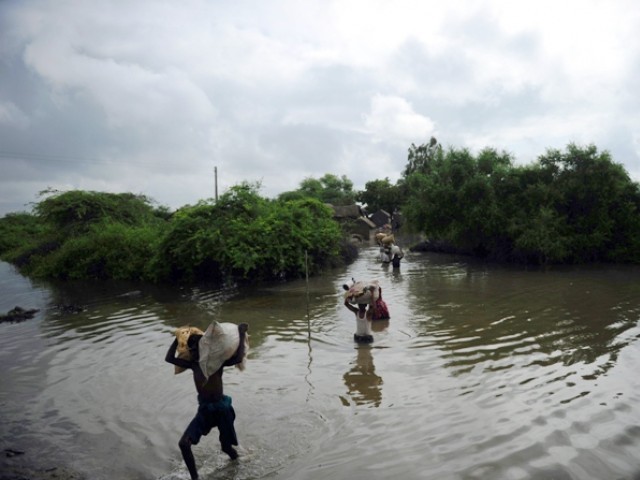 ---
ISLAMABAD: Experts have emphasized the need for hammering out a national awareness campaign to help cope with climate challenges to enhance Pakistan's resilience to various climate risks.

They also called for adaptation measures in various socio-economic sectors particularly water, energy and food security to tackle the burning issue

The experts were speaking at the first meeting of a think-tank on climate change at the Climate Change Ministry, where climate change scientists, policymakers, planners and academicians emphasised that engaging media should be at the core of the climate change awareness drive.




"Dealing with climate change vagaries requires scientists, academicians, policymakers, technologists and political leaders to play their respective role and laxity in this regard cannot be afforded at any level," Met Department's former director-general Dr Qamaruz Zaman Chaudhry said, while addressing the think tank.

He also said that disaster-risk reduction, sustainable development goals and the UN-led global climate conference in Paris in December were leading global discussions and experts were calling for a strong global response to global warming besides calling for strong disaster management programmes to mitigate its negative impacts.

While talking about the upcoming global climate conference to save earth from devastating effects of global warming, he said that the world was keenly looking towards an ambitious, just and viable agreement to reduce global emissions to bring the global temperature below 2 degrees Celsius.

"Climate negotiations appear tough, but if countries walk together, they will advance towards building a sustainable future for the planet," he said adding in this journey, parties must take into account the needs and demands of the poorest and the most vulnerable countries such as Pakistan.

Published in The Express Tribune, September 14th,  2015.