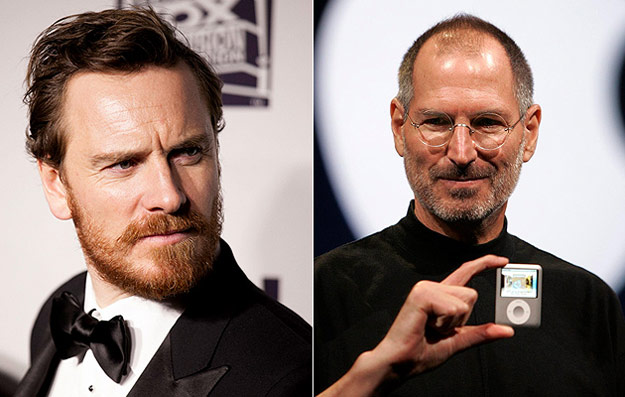 ---
A weekend screening of Steve Jobs, biopic about Apple Inc's famous co-founder, drew high praise from some reviewers and suggestions that actor Michael Fassbender could be an Oscar contender for his portrayal of Jobs.

Read: Apple's solution for iPhone users with small hands

While the positive views were not unanimous, Variety.com was impressed. Its reviewer said that Fassbender, director Danny Boyle and screenwriter Aaron Sorkin, gave Jobs "the brilliant, maddening, ingeniously designed and monstrously self-aggrandizing movie he deserves."

It described the movie as a "terrific actors' showcase and an incorrigibly entertaining ride that looks set to be one of the fall's early must-see attractions." The website also listed Fassbender as a "no-brainer best actor Oscar contender."

Hollywood Reporter said the movie is "clearly positioned as one of the prestige titles of the fall season and will be high priority viewing for discerning audiences around the world."

A New York Times blog said the audience "responded warmly" to the film when it aired at the Telluride Film Festival in Colorado.

Apple co-founder Steve Wozniak said he was impressed with the movie. It cited Wozniak saying he felt he was "actually watching Steve Jobs and the others" rather than actors and that he gave "full credit to Danny Boyle and Aaron Sorkin for getting it so right."

Indiewire.com said the movie would "factor in the Oscar race," and that Fassbender and Kate Winslet, who plays Macintosh marketing chief Joanna Hoffman, "dazzle with their fleet-tongued performances, unlike anything they have done before."

The Guardian, however, gave a more mixed review, suggesting it would mostly appeal to "the Apple geek". It said Steve Jobs was "Boyle's best film in years" and that "Fassbender excels." But it said that while the movie "appears to be admirably unsentimental in its portrayal of Jobs, by the end we're getting close to Apple-sponsored hero iWorship."

The Chicago Tribune, also not totally won over, said the movie was "never less than entertaining visually, but a little toothless dramatically."

The movie, due to be released by Comcast's Universal Pictures on Oct. 9, is expected to be shown at the New York Film Festival. Boyle would return to the editing room to put the finishing touches on the movie before the New York screening.

Read: Apple may launch next iPhone on September 9

The festival screening occurred a day after the opening of Steve Jobs: The Man in the Machine, a widely reviewed documentary about Jobs directed by Alex Gibney.

Here's the trailer of the upcoming film:


COMMENTS
Comments are moderated and generally will be posted if they are on-topic and not abusive.
For more information, please see our Comments FAQ