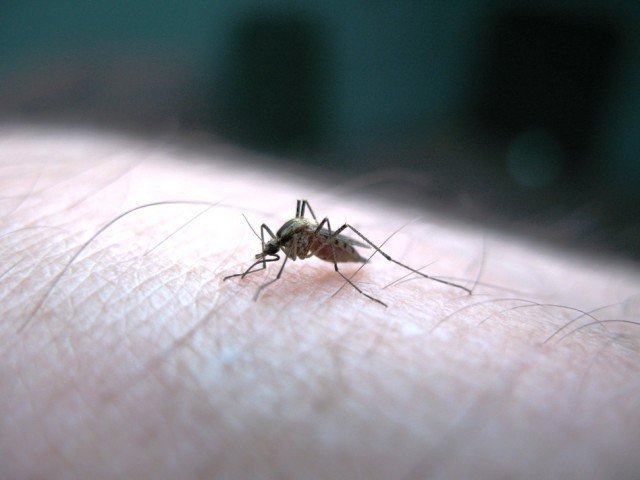 ---
MINGORA: There are 1,246 places in Swat Valley where dengue larvae are present, stated a health department report available with the The Express Tribune.  

"Although health officials in the district vowed to launch anti-dengue campaigns in Mingora and its surrounding areas, no action has been taken so far," Saidu Medical College student Tahir Jan said. "Locals are also to be blamed as people in areas such as Othki, Rang Mohallah, Tahirabad, Hayatabad and Bypass let water stand outside their houses, creating breeding grounds for the larvae."

He added that the larva also multiplies around places where there are heaps of tyres. "Mechanics leave tyres in their compounds and they become the favorite place of dengue mosquitoes." The increasing number of tyres at shops is because of the non-customs paid and unregistered vehicles which have become common in the city, he added.




Panic has spread among locals after three cases of dengue fever surfaced in the district recently. They have been demanding that health officials launch campaigns in their respective areas.

On the toes

However, Swat Health Department Spokesperson Syed Mohiuddin said recently that the fourth round of a dengue campaign has been completed throughout the district. He said the department launched multiple dengue campaigns in the past. "The campaign was launched in 11 Union Councils out of the total 64 in the district as they were the most vulnerable areas."

Mohiuddin added that male and female health officials visited 56,093 places in these Union Councils to check for the larvae.

He added that during the drives the larvae were found in over 1,200 places after which they cleaned the area while patients of dengue fever in Malookabad Union Council were referred to the hospital.

"In the campaign, different sprays were used for fumigation inside and outside the houses." He said they will soon launch the fifth campaign in the entire district.

He said locals should also cooperate with the authorities so that effective results can be achieved. "Appeals to take precautionary measures have been made many times but to no avail."

Mohiuddin said people will contract dengue and other diseases if their surroundings are unclean. "We are trying to tackle dengue threat but it cannot be controlled and eradicated completely until the public takes part in the campaigns."

Published in The Express Tribune, August 28th, 2015.