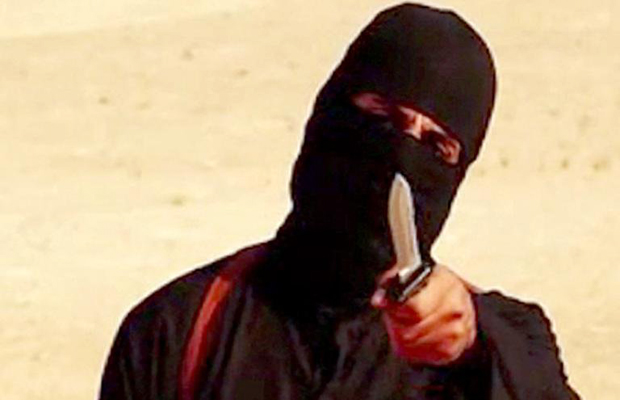 ---
Islamic State group's notorious executioner Mohammad Emnawazi dubbed as 'Jihadi John' has in a newly released video revealed his face for the first time and vowed to return to Britain and carry on cutting off heads.


In a recent one-minute 17-second video released by the terrorist group, Emnawazi , 27, who is responsible for several beheadings including two Britons and at least seven hostages in Syria, promised a return to England.

Dressed in black and wearing a cap underneath his hood, the video shows him staring into the camera before he glances away to scan the desert after which the Londoner says in a clear British accent that he will carry on beheading people.

Read: IS claims it has beheaded Japanese journalist Kenji Goto

A Free Syrian Army (FSA) member claims to have seen the whole video cites Emwazi as saying, "I am Mohammed Emwazi, I will soon go back to Britain... and carry on cutting heads,"

Read: IS threatens two Japanese captives in video

Since August 2014 Emwazi has appeared in seven videos released by Islamic State group. Last year in September he appeared in a video showing the beheading of a US journalist Steve Sotloff and British aid worker David Haines.

Jihadi John has fronted Islamic State videos from Syria that showed either the killing or bodies of victims including British, US and Japanese citizens and Syrian soldiers.

Emwazi, was a member of a network in contact with one of the men convicted of trying to bomb the British capital's underground railway in 2005, according to the government.

This article originally appeared on Huffington Post.
COMMENTS (4)
Comments are moderated and generally will be posted if they are on-topic and not abusive.
For more information, please see our Comments FAQ