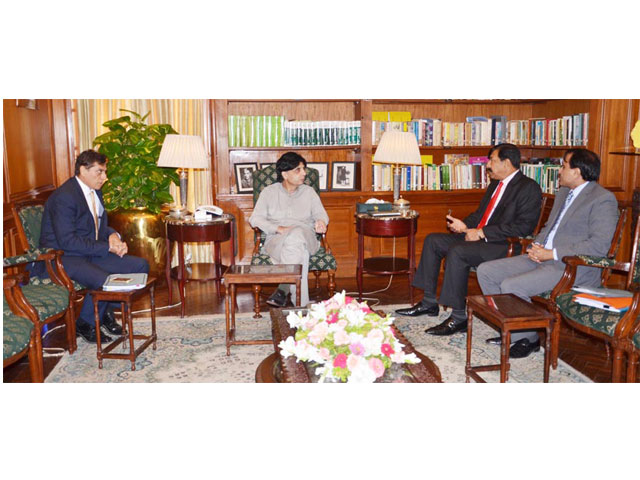 ---
ISLAMABAD: Interior Minister Chaudhry Nisar on Thursday directed concerned authorities to take action those involved in issuing fake identity cards and passports, Radio Pakistan reported.

Talking to the provincial heads of National Database Regulatory Authority (NADRA), passport office and the FIA in Karachi, he said corrupt elements in national institutions will not be tolerated.

The minister asked the FIA to take prompt action against any irregularity. Complaints about different departments should be addressed on priority, he added.

Action should be taken against agent mafia, he added.

Read: 'NADRA men helped terrorists get Pakistani identity cards'

He also asked to establish new passport and NADRA offices in Karachi.

Earlier this month, a report shared by the Inter Services Intelligence revealed that several top ranking officers of NADRA helped terrorists and other miscreants obtain fake national identity cards of Pakistan.

Reports suggested that authorities are currently investigating officials for allegedly issuing ID cards to militants, including some linked to al Qaeda, in return for bribes as small as US$100.
COMMENTS (1)
Comments are moderated and generally will be posted if they are on-topic and not abusive.
For more information, please see our Comments FAQ