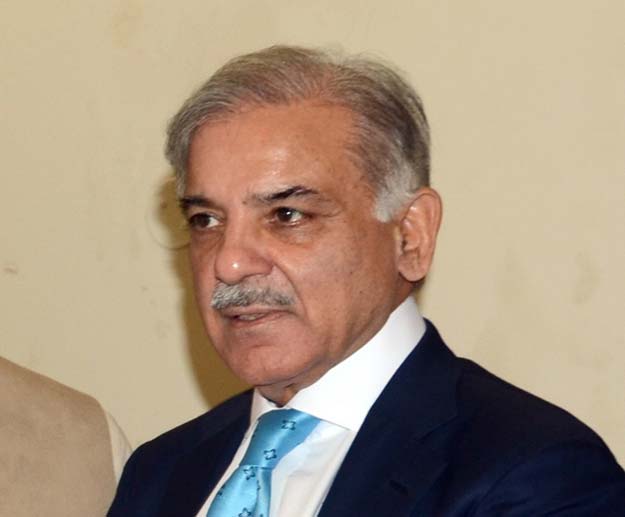 ---
LAHORE:



Chief Minister Shahbaz Sharif said on Monday that he would recommend the late Col (r) Shuja Khanzada for the highest civil award of the country.




He was addressing a special session of the provincial cabinet summoned to condemn the Attock suicide attack and to pray for the souls of the home minister and others who lost their lives in it.

Recalling Khanzada's services for the province, Sharif said the timely establishment of the Counter Terrorism Department was owed to his efforts. He said the late home minister had travelled to several friendly countries and reviewed their anti-terrorism policies before finalising his plan for the Counter Terrorism Department. Sharif said an integrated command, communication and control centre for coordination among law enforcement and intelligence agencies was the other important project initiated by the late home minister.

Read: Shuja Khanzada was on militants' watchlist for retaliation

The chief minister vowed that the people who had plotted the attack would be tracked down and given exemplary punishments. He said work would continue on implementation of the National Action Plan. He said terrorist outfits and those facilitating them would not be allowed to operate in the province. He said he was confident that with courage and unity in its ranks the nation would soon defeat terrorists and restore peace in the country. He prayed for the soul of the late home minister and for grant of strength to the bereaved family in bearing the loss.

Earlier, the cabinet unanimously adopted a resolution to express grief over the loss of lives in the suicide attack and to seek strength for the bereaved families. The resolution stated: "

The provincial cabinet pays rich tributes to its shaheed [martyred] colleague for sacrificing his life in the war against terrorism." It further said that Khanzada's mission would be continued and fight against terrorist outfits taken forward in accordance with his vision.

Separately, Chief Secretary Khizar Hayat Gondal chaired a meeting of provincial secretaries' committee where he paid homage to the late home minister and others who had lost their lives in the Attock suicide attack.

National flag brought to half mast

National flag hoisted at all public buildings including the Punjab Assembly and the Lahore High Court was brought to the half mast on Monday to mourn the death of Col (r) Shuja Khanzada and at least 19 others in the Attock suicide attack.

Read: Punjab Home Minister Shuja Khanzada killed in Attock suicide blast

Prayers for the deceased were held at the offices of the Provincial Disaster Management Authority, the Social Welfare Department, and Directorate General Public Relations.

Published in The Express Tribune, August 18th, 2015.