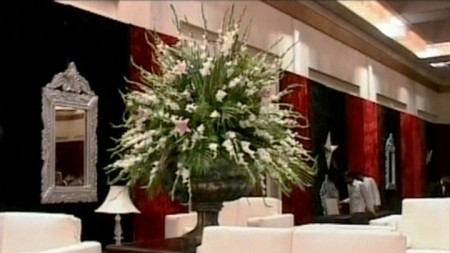 ---
LAHORE: Shoaib Malik and Sania Mirza's second valima reception in Lahore ended abruptly on Tuesday evening as the wedding hall witnessed a string of problems due to the sheer number of guests.

An early evening start to the event saw an endless stream of invitees enter the hotel, resulting in mismanagement which forced Shoania and family members to exit the wedding hall.


Earlier, Anjum Irshad, General Manager of the Pearl Continental hotel had said that a strict schedule was in place for the valima, while guests were to be screened to ensure that only invitees were allowed in.

The reception was also attended by federal minister Firdous Ashiq Awan.