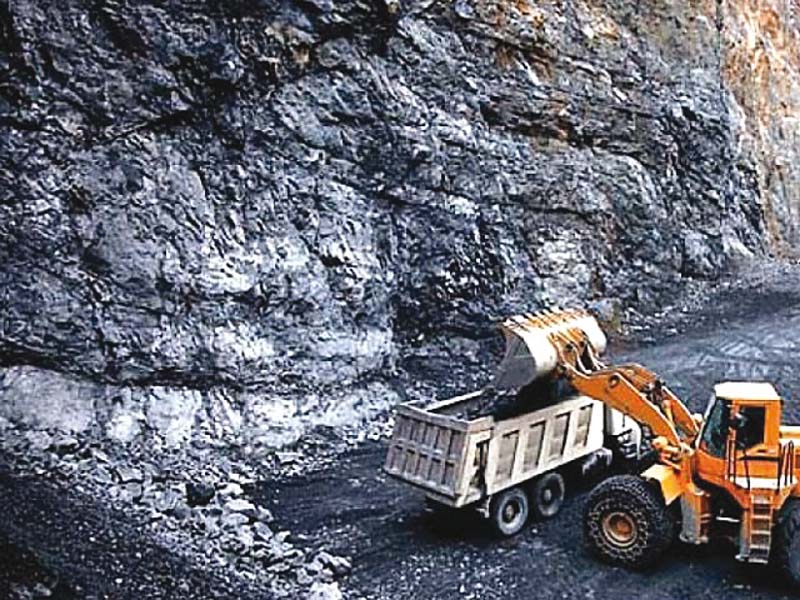 ---
ISLAMABAD:



Sindh Engro Coal Mining Company (SECMC) would achieve financial close of the coal extraction project in Thar in October this year, announced its chief executive officer.




Briefing the media on Tuesday evening, SECMC CEO Shamsuddin Ahmad Shaikh said entire financing for the coal mining and power project had been arranged from Chinese and local banks.

"With so much progress already made, the company is all set to achieve financial close in the fourth quarter of 2015," he said. "For the mining project, we hope to achieve financial close in October."

The Thar coal-based power plant would be 2% less efficient due to moisture content, he admitted and said the National Electric Power Regulatory Authority (Nepra) had allowed a 20% rate of return compared to 17% for the imported coal-run power plant being set up at Port Qasim.

Risk factor for the latter is zero because of consumption of imported coal. "We have been given the incentive due to the risk factor," he said.




The Port Qasim power plant is 39% efficient whereas the efficiency of Thar coal plant is 37% because of the moisture content.

He dismissed the perception outright that Karachi had suffered environmental damage from coal-fired power plants in India. "Coal power plants in India are 250 to 300 kms away from Pakistan while Karachi is around 700 km far from these projects."

Earlier, a study was conducted to set up 4,000-megawatt power plants in Thar, he said, adding "we have 1% of mining area out of the total coal area in Thar and can generate 5,000MW for the next 50 years."

Power plants with a capacity of 660MW will be set up in the first year and another 660MW will be added next year through Thar coal.

"This 1,320MW can be made available in 50 months which is the biggest advantage to the consumer and the nation," Shaikh remarked.

Sindh Engro Coal Mining Company has conducted two studies to assess the impact on environment, but it has yet to undertake a final study. It will ensure that standards of the World Bank are met to counter environmental hazards.

According to Shaikh, the government had missed an opportunity during the Musharraf government when a Chinese company offered to work on the Thar project at a tariff of 5.5 cents per unit. Now, the levellised tariff has gone up to 11 cents, but it will be gradually reduced to 5.5 cents.

Saying that a power purchase agreement had been signed with the National Transmission and Despatch Company, he believed construction work on the power project under the name Engro Powergen Thar Limited would take 38 to 42 months and it would cost an estimated $1.1 billion.

Published in The Express Tribune, August 13th,  2015.

Like Business on Facebook, follow @TribuneBiz on Twitter to stay informed and join in the conversation.