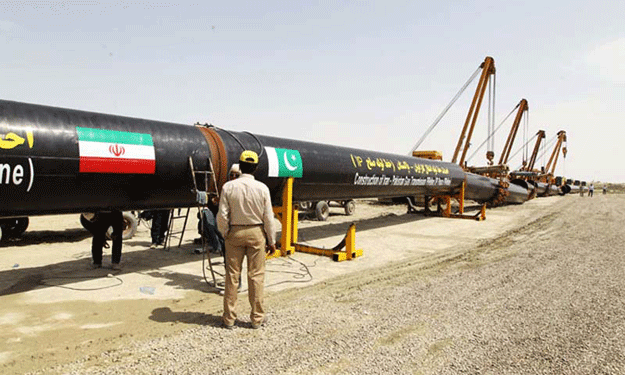 ---
Pakistan is in the final stages of negotiating a deal to increase its electricity imports from Iran tenfold, a government spokesman said Tuesday, part of a push to boost trade if sanctions relating to Iran's nuclear programme are phased out.

Pakistan's trade with Iran, worth $1.3 billion in the financial year 2008-9, plummeted to $217 million dollars in the 2013-4 financial year.

The drop came after the United States, European Union and UN imposed sanctions aimed at halting Iran's nuclear programme, which Western powers suspected was aimed at creating a nuclear bomb.

A deal reached last month means the sanctions could soon be phased out. US Senator Brian Schatz said on Monday he backs the US-led international nuclear deal with Iran, moving President Barack Obama one vote closer to locking in enough Senate votes to make the deal fly.

Read: China-funded LNG project to turn into Iran-Pakistan gas pipeline: petroleum minister

Iran currently exports around 100 megawatts (MW) of electricity to the areas of Pakistan that border Iran. Pakistan is in the final stages of negotiating a deal that will increase that to 1,000 MW, said Zafar Yab Khan, the spokesman for the Ministry of Water and Power.

"It's likely to be finalised shortly," he said. "The power purchase agreement would include a transmission line." He declined to give details until the agreement is signed.

Energy-starved Pakistan suffers about 12 hours of power cuts per day and is keen to import Iranian oil and gas, said Robina Athar, additional secretary in Pakistan's Ministry of Commerce.

"The biggest issue right now is the payment mechanism," said Athar. "Both central banks are in communication and hope to find a mechanism before sanctions are lifted."

Read: Nuclear deal will open up doors of Pakistan, Iran trade: Fatemi

She said Pakistan was upgrading its current border post with Iran and preparing to open a second one in anticipation of greater trade

Iran was interested in Pakistani textiles, surgical goods, sports goods and agricultural products, she said. Pakistan wanted energy products, iron and steel. She said that Pakistan would set up industrial sites in the impoverished border area, especially petrochemical storage, and link the infrastructure to a $46 billion project with China dubbed the China-Pakistan Economic Corridor.

Plans for a gas pipeline between Iran and Pakistan have also been given new impetus, said Mobin Saulat, head of state-run Inter State Gas Systems, which oversees the Pakistan's pipeline network.

Most of the pipeline - stretching from Pakistan's industrial heartland of Punjab to a planned terminal for liquefied natural gas at Gwadar port in the south - would be built as part of the Chinese project, Saulat said.


COMMENTS
Comments are moderated and generally will be posted if they are on-topic and not abusive.
For more information, please see our Comments FAQ