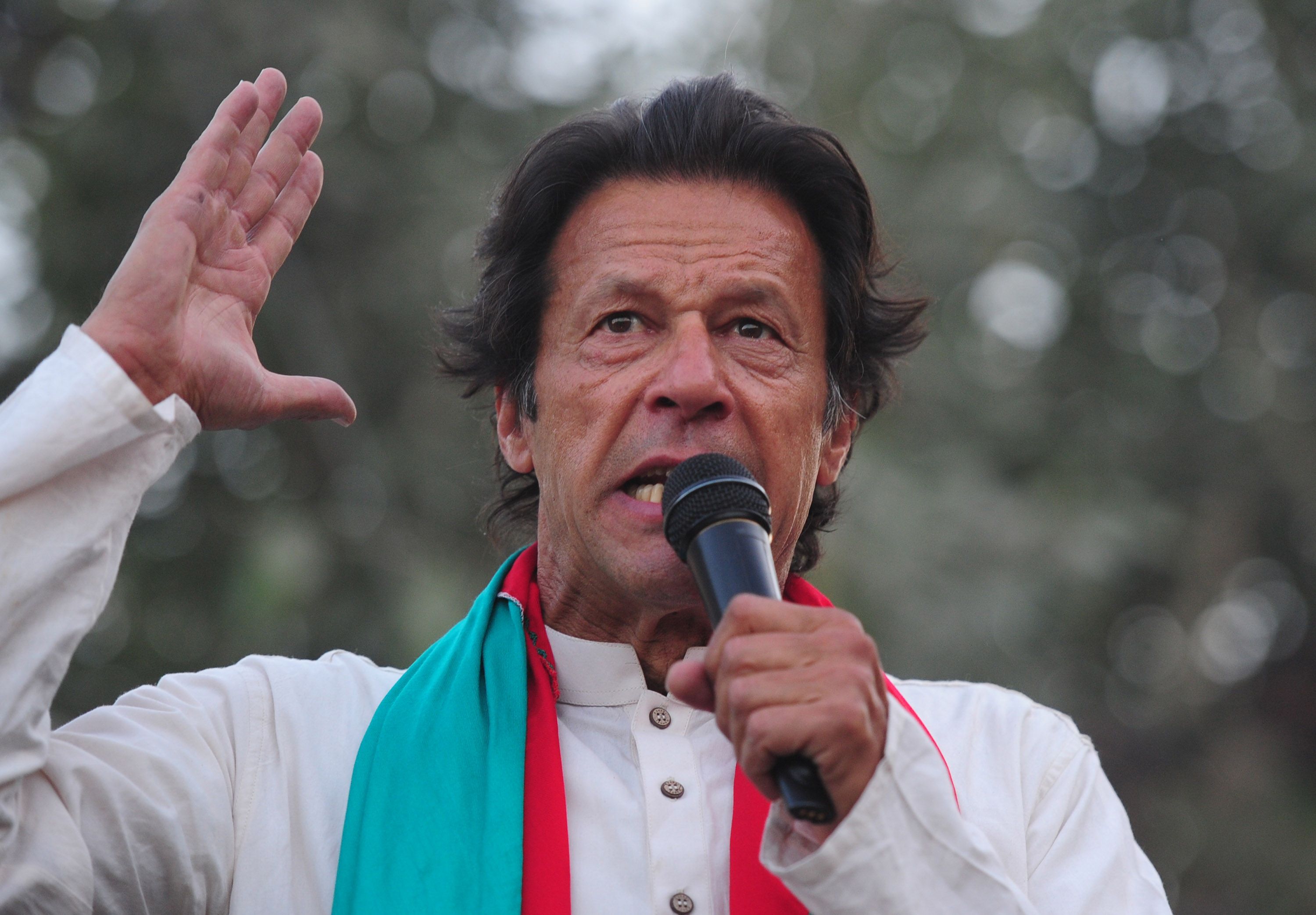 ---
ISLAMABAD: Pakistan Tehreek-e-Insaf (PTI) chairman Imran Khan on Sunday stoutly defended some of his party stalwarts against allegations of vote-buying, arguing that he alone would decide who among his party was an ideologue or not.

"I will decide who is a true nazriati [ideologue]. It will be my decision. I defend the party's nazria [ideology] and I will continue to do so," he said while addressing a party convention.

The PTI chief recalled the initial days when he had said: "I sold my plots, my medals and bats to pay the election debts."

He said, "No one should tell me who is a true nazriati. I can count on my fingertips those who stood by me in [testing] times," adding, "Nazria is always tested in a crisis. So I know who is a nazriati in the last two to three years that followed. So, let the lid remain on those who now say they are nazriati and the new people joining are not nazriati."




The statement came following PTI founding member Hamid Khan's announcement of launching a campaign for implementation of Justice (retd) Wajihuddin-led tribunal's decision on intra-party elections.

The tribunal had recommended that Jahangir Tareen (party's central organiser), Pervaiz Khattak (Khyber-Pakhtunkhwa chief minister), Abdul Aleem Khan (former Lahore district president) and Nadir Leghari (ex-Sindh president) be removed from the party for buying votes in the intra-party elections.

"About a decade ago, I was informed about Tareen's organisational skills and I invited him to join my party, and he did," recalled the PTI chief, dismissing claims that he had chosen him because he was rich and owned a plane.

He lauded the role played by Tareen during the 126-day dharna in the federal capital. "Tareen was seriously ill but he came in-between his treatment to work for the party,"

He said that he could not ever forget those who stood by him in the dharna days. Imran praised Pervaiz Khattak for how he steered the party in K-P in those days. "That is why PTI has been victorious in the K-P LG elections."

Lauding Aleem Khan, the PTI chief said, "Our party workers used to take donations from him for the party."

The PTI chairman regretted the distribution of tickets in the K-P LG polls on family basis and said: "We will not allow this in Punjab and Sindh as we are now aware of this."

Published in The Express Tribune, August 3rd, 2015. 
COMMENTS (20)
Comments are moderated and generally will be posted if they are on-topic and not abusive.
For more information, please see our Comments FAQ