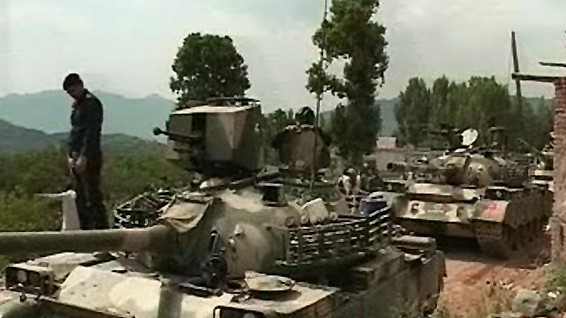 ---
ORAKZAI:

Security forces killed fifteen militants in operations in Orakzai and Khyber agencies on Tuesday. Twenty three others were also arrested, including two key militant commanders.


The forces used artillery fire to destroy several militant hideouts. During the assault in Bezot area, five militants were killed while four were injured. In another incident security forces arrested five militants accused of looting empty houses in Mashty and Ferozkhel areas.

In Kurram Agency, a militant commander named Saleem has been arrested. He is thought to have been a close aide of Baitullah Mehsud. The area of Bezot had been vacated by residents because of the earlier operation.

The military had earlier announced that the lower Orakzai area had been cleared of militants but the operation has been relaunched now.
COMMENTS
Comments are moderated and generally will be posted if they are on-topic and not abusive.
For more information, please see our Comments FAQ