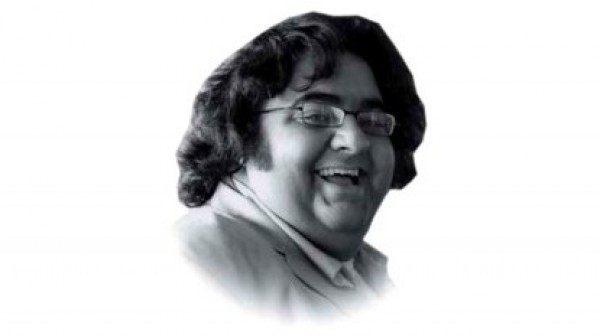 ---
I have to say I didn't know who Dr Firdous Ashiq Awan (federal minister for population welfare) was until I saw her have a go at Kashmala Tariq on TV. By having a go I mean accuse Kashmala of being a fallen woman in ugly terms. After hearing Dr Firdous speak on that occasion I am sure she could moonlight as a sailor in the merchant navy. Representing Sialkot, the lady doctor has managed to sully the reputation of the city as a birthplace for many writers and orators like Faiz Ahmed Faiz, Allama Iqbal, Waheed Murad and others.

She fits in better with the more recent reputation of Sialkot for producing good bouncy footballs. As the minister for population welfare, her real job is to make sure couples get access to contraception. So it was only poetic justice that right after she asserted her moral superiority over Kashmala Tariq, a Nadra scandal emerged that she had two hitherto unknown 'sons' who had been human trafficked to Italy with her listed as their mother on their ID Cards. The case went nowhere, and neither did the promise of the prime minister to Kashmala Tariq that Dr Firdous would be censured for her tirade on TV.

You would think Dr Firdous would be making up for all these embarrassments by working harder in her ministry. Just go to the website of the ministry of population welfare and lo and behold, on the first page one of the most important pictures she has put up is of her attending Shoaib Malik and Sania Mirza's wedding. Luckily, she put it under Quaid-i-Azam, Zardari and Gilani's photos so not to upset the apple cart of the pecking order. For a country expected to grow another 85 million people in 20 years (the size of several Karachis), she sure knows how to prioritise.

I was mildly interested in the Malik and Mirza union, but the uncalled for championing of the couple's marriage by the erstwhile doctor put me off it. First of all, it's not like there was Sania Mirza mania in the country long before Shoaib set his eyes on her. The same is true of Shoaib, he is no Imran Khan. The dazzle of this union is a media creation, not a grassroots sentiment. Sure some people enjoyed it, as they should, but not at the scale at which it's been projected.

Deaths in Hazara and the murder of a young man listening to music in his hostel in Khyber-Pakhtunkhwa, at the hands of the Islami Jamiat-i-Tulaba got far less airtime. In a mildly relevant move, Dr Firdous promised to give the newlyweds a birth control kit. But then she went on to gift a gold crown and reportedly a Sadequain from Zardari and Gilani, after flying to India to attend the celebrations. The time she spent on preventing one tennis star getting knocked up in India also saw an additional 50,000 women go the family way in the same one week in Pakistan. It's all in bad taste.

Dr Firdous concedes she may not have been as happy if the woman in the couple were Pakistani and the groom an Indian. So why bother to pull wool over Indian eyes by trying to suggest this is some grand inception of 'wedding diplomacy.' Honestly, the people of Sialkot would have done better in electing Chacha Cricket as their MNA.
COMMENTS (60)
Comments are moderated and generally will be posted if they are on-topic and not abusive.
For more information, please see our Comments FAQ