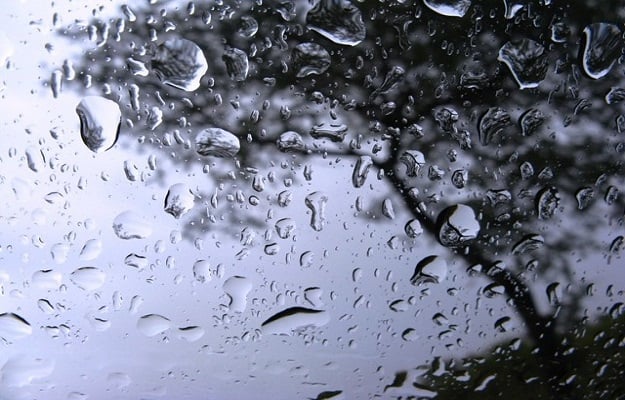 ---
DERA GHAZI KHAN:



Thunderstorms and scattered rains in some parts of Dera Ghazi Khan division brought down mercury levels after scorching weather earlier on Sunday led to the death of a 55-year-old man.




A spokesman of the Met Department said the maximum temperature recorded in Dera Ghazi Khan was 44 degrees Celsius. Mercury had dropped to 36 degrees Celsius following the rain. More rain was expected when this report was filed.

The Met Department spokesman said it had rained in several areas near the Sulaiman Range, including Satta, Garmaf, Behova, Shamtala, Mamdani, Sakhi Sarwar and Fort Munro. Power outages, lasting 16 to 18 hours on Saturday, sparked protests in several neighbourhoods.

In T Block, 55-year-old Malik Mureed Hussain collapsed at his shop around noon. Rescue 1122 took him to Dera Ghazi Khan DHQ Hospital. Doctors tried to revive him but he died after a few hours. Doctors said he had been severely dehydrated and had suffered a heatstroke.

Scores of residents of Chah Bahadarwala, Chah Chinaywala and Model Colony gathered at Multan Road and blocked it for traffic in protest against prolonged power outages in their neighbourhoods. They chanted slogans against the government and the WAPDA and held up traffic for several hours.

Talking to newsmen, Malik Arain, one of the protesters, said there had been no power in his neighbourhood for 16 hours. He said life had come to a standstill. "We cannot charge our phones, store food or maintain stock of cool water," he said. He said hot weather had forced families to stay indoors.

"There is no relief at home because everyone is miserable due to load shedding," he said. "Today, power went out at before soon after sehri and has not returned so far," he said.

Muhammad Rizwan, another protester, said, "Yesterday there was no power for 16 hours," he said. "It would return after several hours for five minutes but then go out again," he said.

The protesters chanted slogans against WAPDA and urged the chief minister to look into the matter. Later, a representative of the DCO met the protesters and assured them that their complaint would be resolved soon. The protesters dispersed on his assurance.

Talking to The Express Tribune, Dera Ghazi Khan Chambers of Commerce and Industry Senior Vice President Zulfiqar Nasuha said though WAPDA had announced six-hour outages in urban areas, traders had reported that they were facing outages of at least 10 hours.

Talking to The Express Tribune, WAPDA Fahd Laghari said the demand for power in Dera Ghazi Khan on Sunday was 210 megawatts, against supply of 140 megawatts..

He said load shedding was six hours in urban areas, eight to 10 hours in rural areas and 12 to 14 hours in high loss areas.

Published in The Express Tribune, June 29th, 2015.