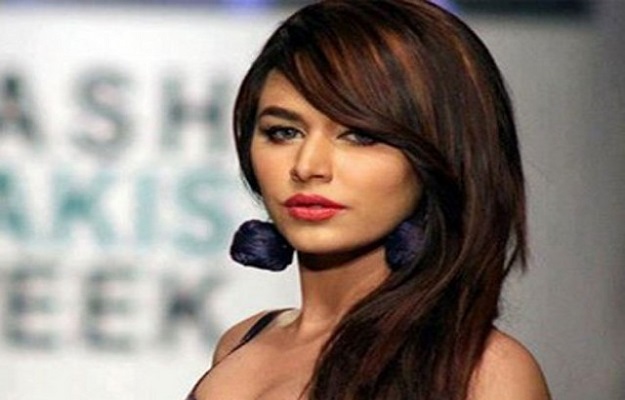 ---
LAHORE: Lahore High Court will take up hearing of model Ayan Ali's bail application on Monday (today) when the investigation officer is scheduled to file his reply.

In the last proceeding held on Friday, a customs official had requested more time to submit evidence against Ali. The court had accepted the request and had allowed the official time till Monday.

Ali's bail plea has challenged proceedings against her before a Special Customs Courts (Rawalpindi) on money laundering charges and earlier dismissal of a bail petition by a subordinate court.

Representing Ali, former governor Sardar Latif Khosa said she was a woman of honour and had been implicated in a false case by customs authorities.

He said Ali had neither got a boarding card nor a stamp of exit on her passport. He said in such a situation, a money laundering case could not be justified. He asked the court to stay proceedings against her before the customs court and to order her release on bail.

Customs officials had arrested Ali on March 14 from Benazir Bhutto International Airport after $506,800 was recovered from her luggage. She was supposed to travel to Dubai.

Service structure for wardens

Observing the lack of service structure for traffic wardens, Justice Farrukh Irfan Khan of the LHC said he hoped that the government would finalise a service structure for wardens in four months.

The judge passed the observation after Chief Traffic Officer Tayyab Hafeez Cheema said mostly traffic wardens were demoralised due to the absence of a service structure.

The judge observed that traffic wardens were required to work in scorching heat, in cold weather and other inclement conditions.

He said therefore it was necessary to acknowledge their services and recommended a service structure and a path for promotions. The judge said that the government would be expected to do something about this in the next four months.

The judge had directed the CTO to make sure that no vehicle was seen parked on roads where parking of all sorts of vehicles was not allowed.

Cheema was also directed to ensure that sign boards were placed at certain points to indicate no-parking areas on certain roads.

The judge also ordered the district government to make arrangements to ensure that educational institutions provided proper and adequate facilities for guardians to pick and drop students either inside or near educational institutions to minimise traffic jams in front of schools.

Christian nikah reforms

Justice Sayed Mansoor Ali Shah, last week, directed the Punjab government to reconstitute the policy of issuing nikah licences for Christians in two months. Advocate Naveed Rana  said under the policy, a licence holder should be a matriculate. One could apply for a licence only for himself. The candidate was also required to obtain a character certificate from the police chief of his district. The petition had termed it discriminatory. The petition was filed by the Council of Bishops of National Churches Pakistan.

Published in The Express Tribune, June 29th, 2015.