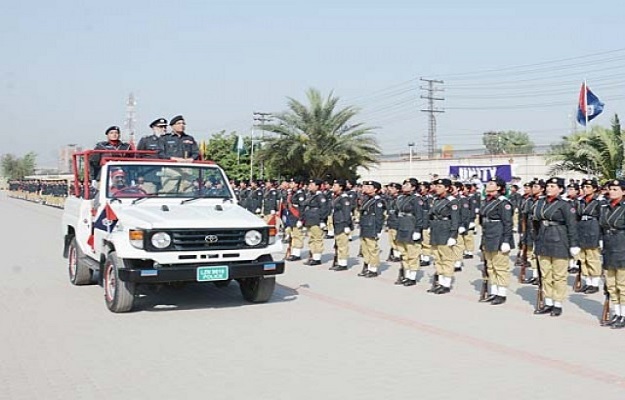 ---
LAHORE: While on one hand senior police officials have made a decision to increase the number of policewomen in the Punjab, no headway has been made in the case of a woman police official whose promotion has been approved by the chief minister, The Express Tribune has learnt.

According to details, as many as 504 lady constables were inducted in the police recently. IGP Mushtaq Ahmed Sukhera had then said that the initiative was taken to foster 'a comfortable environment for women to freely express the challenges confronting them at police stations province-wide." On the other hand, the prospects for the promotion of Punjab Police Computer Bureau Head Shaheen Khalid remain uncertain.




Khalid had been hired as a senior system analyst in 1988 in BS-18. In a career spanning over 26 years, she was only promoted once as additional director in BS-19 on July 30, 2009.  A summary regarding her promotion as the Punjab Police Computer Bureau head and a proposed organisational chart of the bureau were later approved by Chief Minister Shahbaz Sharif in March, 2008. Finance Special Secretary Arshad Mehmood had asked the police to provide him with copies of service rules, the proposed chart, its financial impact, staff details and reasons for the demanded posting to issue a notification on this account following the completion of formalities in a letter written in 2013, a copy of which is available with The Express Tribune.

The letter was forwarded to the office of the Headquarters DIG where Khalid's promotion file has been gathering dust for over a year. No explanation has been offered in this regard.

The eligibility criteria regarding promotions to BS-20 as prescribed in the Punjab Civil Servants Rules 2010 states: (i) where initial recruitment was made in BS-18 (ii) for posts in BS-20, 12 years (of) service against posts in BS-18 and above are required. Headquarters DIG Farooq Mazhar remained unavailable for comments regarding the lack of progress on Khalid's promotion by his office despite repeated phone calls and text messages.

Central Police Office (CPO) Public Relations Director Nabeela Ghazanfar told The Express Tribune that Khalid had a strong case. Ghazanfar said IGP Sukhera would review her case soon and remedy it.

Published in The Express Tribune, June 29th, 2015.