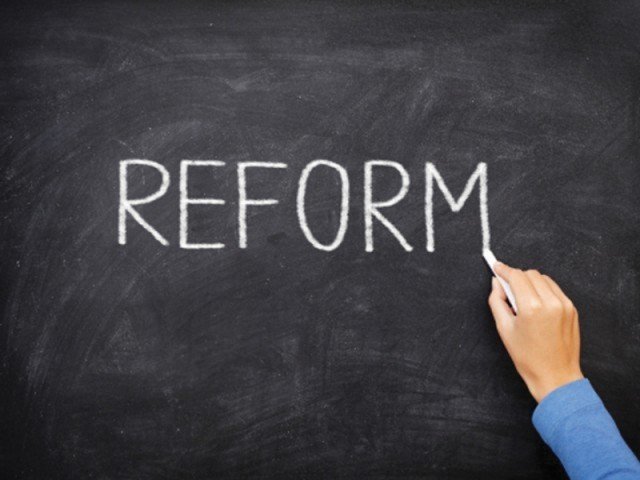 ---
ISLAMABAD:



The Fata Reforms Commission (FRC) and legislators from the tribal regions have narrowed their differences on many controversial recommendations for constitutional and administrative reforms.




The prime minister is expected to hold consultations with the aggrieved Fata parliamentarians and other stakeholders in the coming weeks to take the final decision on the proposed reforms.

FRC Chairman Ejaz Ahmed Qureshi told The Express Tribune that his panel and parliamentarians from Federally Administered Tribal Areas (Fata) have restarted negotiations after reaching a consensus on several points. "Talks between the FRC and Fata legislators will continue until complete consensus is reached," he added.

The FRC panel was constituted last year by the Khyber-Pakhtunkhwa government and was tasked with the job of recommending steps for administrative and constitutional reforms in the tribal regions.

In May, the FRC made public an interim report of proposed reforms, which was rejected by Fata MPs who described the recommendations as a violation of basic human rights.

The lawmakers had demanded repealing the widely condemned Frontier Crime Regulations (FCR), a law commonly associated with the British colonial rule, and recognising the basic human rights of the tribesmen under the constitution.

They also wanted amendments in Article 247, establishment of a Fata high court, elections for the tribal agencies' councils and an end to the authoritarian rule of political agents.

Ghazi Gulab Jamal, Fata's parliamentary leader in the NA, told a news conference last month that all the legislators from tribal regions had been ignored by the FRC during the preparation of its recommendations.

The Fata parliamentarians were of the view that the FRC interim report was prepared to further strengthen the bureaucratic hold on their backward region which they said was unacceptable to the tribesmen.

FRC Chairman Qureshi said the commission would hold talks with the army high command in an effort to make the interim report acceptable for all the stakeholders. "To address the remaining controversial issues of the interim report, tripartite deliberations among the FRC, Fata legislators and army officials have also been planned," he said.

He was confident a total consensus would emerge in the next few days. Qureshi said amendments would be made in the interim report to make it acceptable for Fata lawmakers and tribesmen. However, he made it clear that the prime minister was the only authority to accept the demands of the parliamentarians.

Published in The Express Tribune, June 28th, 2015.
COMMENTS
Comments are moderated and generally will be posted if they are on-topic and not abusive.
For more information, please see our Comments FAQ