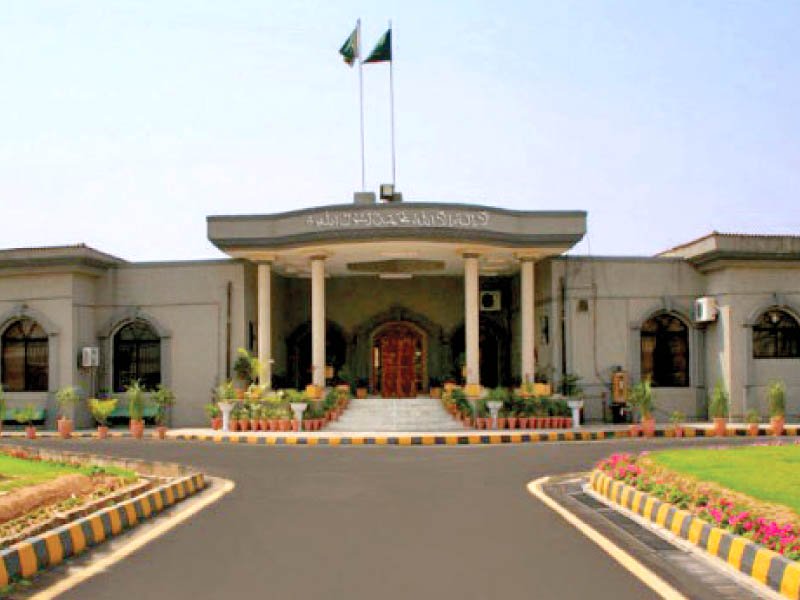 ---
ISLAMABAD:



The Islamabad High Court (IHC) on Friday directed the police to produce a lawyer before the court on June 29. The lawyer along with two others were allegedly picked up by armed personnel belonging to an intelligence agency.




Justice Shaukat Aziz Siddiqui ordered the police to register a case of abduction without mentioning the name of any institution. The judge also ordered the area police to recover the persons missing since June 20.

Mumtaz Anwar Abbasi, had approached the IHC saying that his son, Advocate Hammad Dadan, along with three of his friends identified as Abdullah Umar, Ammar Dadan, and Ahmad, went to Masjid Imam Abu Daud near the Pakistan Institute of Medical Sciences (Pims) for Taraweeh prayers on June 20.

At around 11pm, the petitioner, through his counsel Mirza Shahzad Akbar, said that he received a call from his son asking him to come help him as his car was hit by another vehicle from behind near a private school. Abbasi said that when he reached the spot, Ahmad and the residents of the area and a number of policemen present there, informed him that Hammad, Ammar and Abdullah were taken away by armed men belonging to an intelligence agency.

Abdullah, who is reportedly Hammad's cousin, was allegedly involved in the killing of the Federal Investigation Agency (FIA) Special Prosecutor Chaudhry Zulfiqar Ali, the petitioner's counsel informed The Express Tribune.

The petitioner had gone to the Industrial Area Police Station for registration of a case against the armed men belonging to the intelligence agency, but the police said that they could only register a case against the "unidentified persons", without naming a state institution.

On Friday, the SP Headquarters Rana Tahir, the SHO of I-9 police station, standing counsel Jahangir Jadoon and Akbar appeared before the court. The SHO repeated the stance that the police was willing to register a case without mentioning the name of an agency.

Akbar said that the petitioner was ready to amend the application. The court directed the petitioner to submit a new application without naming any national institution.

The legal community has expressed shock and deep concern over the incident. They said that if the defenders of the law were subject to such arbitrary treatment at the hand of state institutions then what justice could an ordinary citizen possibly expect.

The men have been picked up by the officials of agencies without telling them or their family any reason for doing so, Akbar said, adding the abductors did not bother to produce them before any court as required by law. It is an infringement of the men's rights under Article 10 of the Constitution, he said.

The counsel requested court to direct the respondents to produce the abducted men before the court.

He further prayed to direct the authorities to register criminal charges against those responsible for the abduction and subsequent detention.

Published in The Express Tribune, June 28th, 2015.