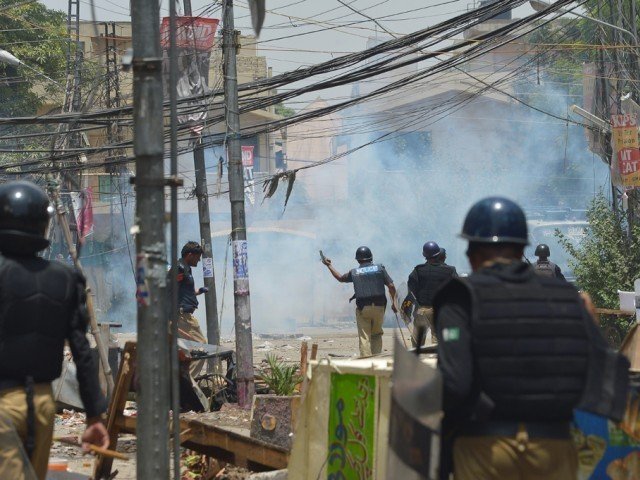 ---
LAHORE:



A forensic examination has found that a pistol recovered from the Model Town house where five of a family were found shot and killed on Wednesday bore fingerprints of a male member of the family, sources close to the investigation have told The Express Tribune.




They said that the examination also found that bullet shells recovered from the scene had been fired from the same pistol.

Investigations DIG Rana Ayyaz Saleem would not confirm or deny the report, saying that the forensic team had yet to send the report to the police. He said it would be premature to deduce anything.

DIG Saleem said circumstantial evidence suggested that Basharat, 40, might have committed suicide after killing his wife Faiza, 35, and children Abdullah, 8; Abdul Hadi, 6; and Hiba, 5. He said all five bodies had bullet shots in the head. "Basharat may have drugged his family before shooting them," he said, adding that it could not be confirmed till the autopsy report was available. He said the autopsy exam would also clarify if Basharat was intoxicated before his death.




The DIG furthers said that circumstantial evidence suggested that the woman and three kids had put up no resistance to the shooting. "They should have woken up and put up resistance even if they were asleep when the shooting took place," he said.

The entry in the daily register of the Liaqatabad police stated that a police team had gone to the house in Q-Block of Model Town after receiving a call on the 15 helpline from Shahzad, a brother of deceased Basharat. It said the police had to break the door of the room where the bodies were found as it was locked from inside.

Requesting anonymity, an official at the Liaqatabad police station told the Tribune that the families of the deceased couple had requested the police to not register a murder case in the matter. He said they believed that Basharat had killed his wife and children and committed suicide.

DSP Nasir Mehmood Bajwa refused to confirm the statement and said that the police were not ruling out the possibility that all five people had been murdered by someone else. However, he said no separate FIR had yet been registered under sections of the penal code related to murder.

He said they were waiting for the autopsy report to decide whether or not that was needed.

Basharat, a contractor by profession, had shared the house in Model Town's Q-Block with two brothers.

Published in The Express Tribune, June 27th, 2015.