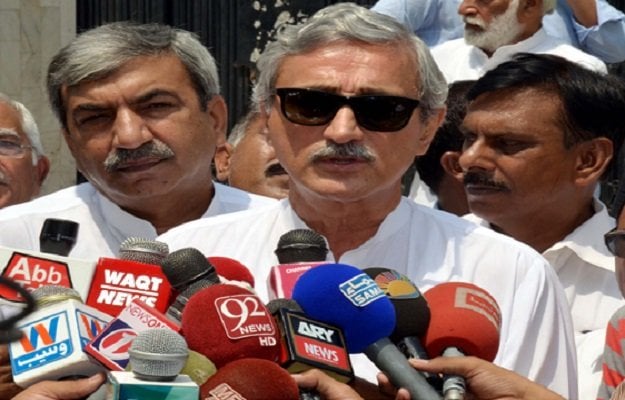 ---
MULTAN:



Pakistan Tehreek-i-Insaf (PTI) General Secretary Jahangir Tareen said on Thursday that enemies of the state should not be allowed to function as political parties.




He was talking to newsmen in Multan.

He said the Muttahida Qaumi Movement (MQM) was accused of taking funds from RAW in a report by the British Broadcasting Corporation (BBC).

He said the MQM was misusing democracy. He said Rangers had found weapons from an MQM office during a raid.

Tareen said if the MQM was getting funding from India, voters must reconsider their choice.

"The MQM voter should ask who the party is working for," he said. He urged Rangers to end the operation in Karachi as soon as possible.

Tareen said the federal government was focusing on playing politics instead of providing relief to the heat-stricken people of Karachi. He said the government was not serious about ending the power crisis.

He said the government had spent Rs50 billion on Nandipur Power Project but it had not produced any electricity. "How will they run the country when they cannot even produce electricity," he said.

He said there was no mechanism for transparency and accountability in Sindh.

"The people of Sindh are being governed those who have stolen over Rs12 billion from the people of the country," he said.

He said hundreds of people had died in the heat wave in Sindh.

"The chief minister was not even aware of the relief efforts when he went to the Sindh Assembly on Monday.

Commenting on his petition on rigging in NA-154 Lodhran in an election tribunal, he said the case had been in court for two years.

"It is now in the final phase," he said. "The court is going to announce the verdict in a week," he said.

Published in The Express Tribune, June 26th, 2015.