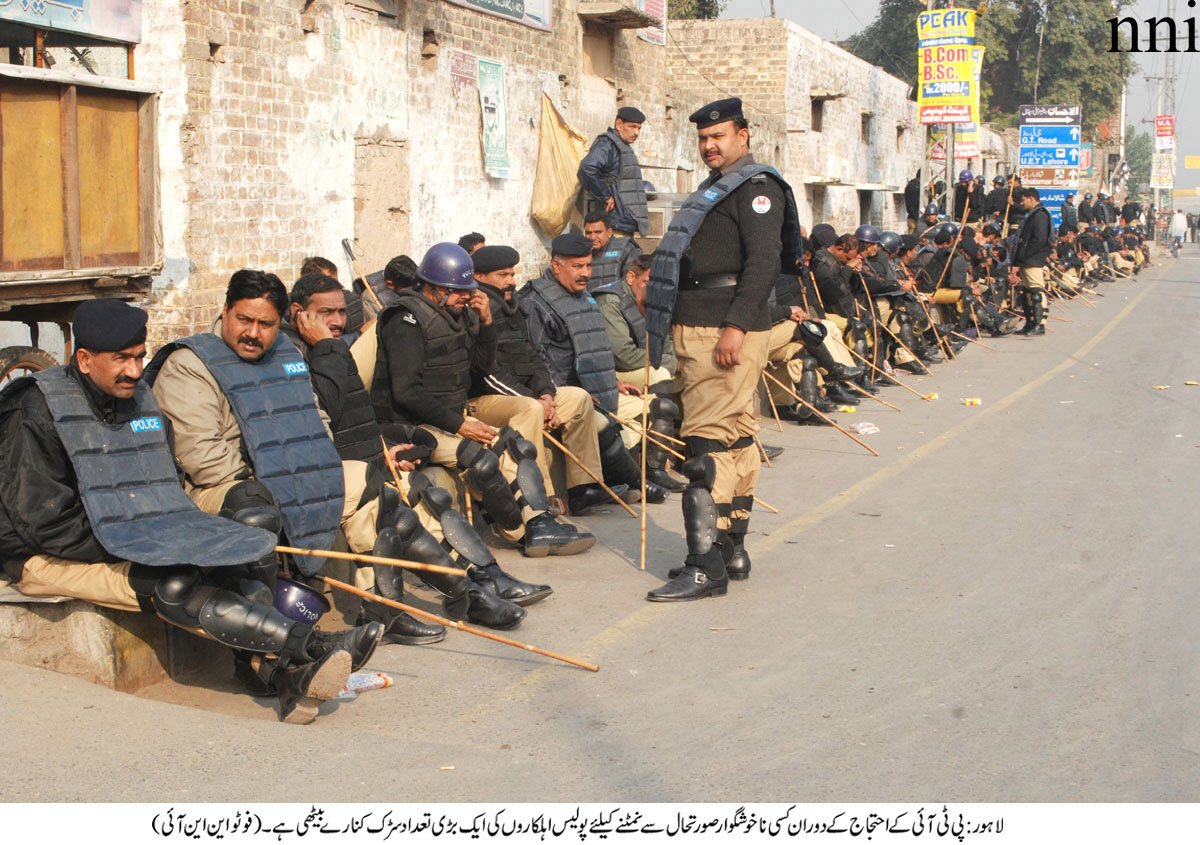 ---
LAHORE: The Punjab Police Department has started psychological profiling of its staff to identify aggressive policemen, The Express Tribune has learnt. The decision has been taken in the backdrop of recent incidents involving citizens' deaths at the hands of police.

Requesting anonymity because he is not authorised to talk to the media, a police official said that a new standard operating procedure (SOP) was issued by the Inspector General Punjab Police Mushtaq Sukhera last week.

"The SOP is about nakabandi, snap-checking, raids and patrolling and is addressed to the CCPOs, CPOs and DPOs. It is meant to put an end to undesirable actions that caused resentment among general public and damaged the department's image," he said.

"The officials have been directed to identify through psychological profiling all trigger-happy and aggressive/short-tempered policemen. They have been ordered not to deploy such policemen at pickets. They may only be assigned 'soft duties'. They should also not be issued weapons," the official said.

Talking to The Express Tribune, Toba Tek Singh DPO Shehzad Akbar said that around 1,200 policemen were deployed on pickets in the district. "After receiving the SOP, we have sought the services of an associate professor of psychology posted at Toba Tek Singh district headquarters hospital. He will provide counseling to policemen about how to handle stress and remain calm during duty hours," he said.

"During the sessions, the psychologist will also identify emotionally and mentally unstable policemen. Such policemen will not be assigned field duties," he said.

Faisalabad CPO Afzaal Kausar told The Express Tribune that the process to identify such policemen had been started.

Referring to fatal shooting of a 15-year-old by police in Faisalabad on Tuesday, Kausar said that such incidents would not be tolerated. "Policemen ought to exercise restraint and learn how to control stress and pressure," he said.

According to the SOP, policemen have been directed not to open fire at anyone unless there is an imminent threat to their lives.

Cantonment Operations SP Imtiaz Sarwar said that such incidents occurred due to poor judgment by policemen deployed at pickets.

Iqbal Town Operations SP Dr Muhammad Iqbal said that there were no trigger-happy people in the police force. "It is an operational hazard, exacerbated by the prevalent terrorism-related situation. People should stop when they are signalled to do so at a picket. How would a policeman know whether a person who is fleeing away is just unreasonable afraid of the police or is a terrorist?" he asked.

According to the SOP, senior police officers have been directed to ensure that all policemen deployed at pickets use bullet-proof jackets, helmets and wireless sets.

Cantonment SP Sarwar said that they had provided the force with bulletproof vests and protective gear at all important pickets. "We do not have bulletproof jackets for all the policemen," he said.

Published in The Express Tribune, June 26th, 2015.
COMMENTS
Comments are moderated and generally will be posted if they are on-topic and not abusive.
For more information, please see our Comments FAQ