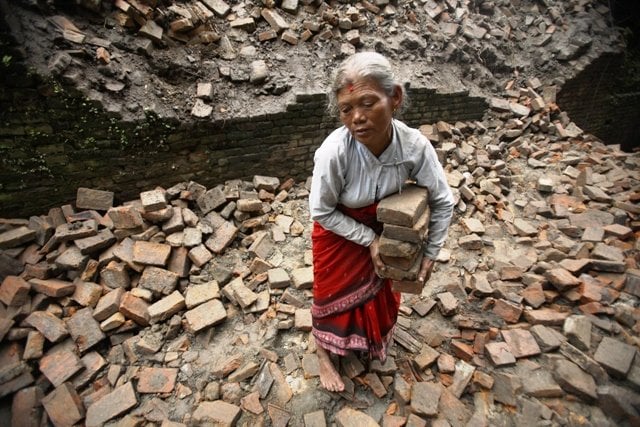 ---
The government has pledged $1 million in aid for reconstruction and rehabilitation in Nepal after devastating earthquakes hit the country earlier this year.

The announcement was made by Pakistan's acting head of mission of Pakistan during the International Conference on Nepal's Reconstruction, held in Kathmandu on June 25, 2015.

Nepal witnessed a disastrous earthquake of 7.8 on the Richter scale on April 25, 2015, killed 8,800 people and affected millions. The earthquake also triggered an avalanche on the Mount Everest due to which over 20 mountaineers were killed.

Subsequent aftershocks and another major earthquake on May 12, 2015, added to the devastation.

Pakistan was among the first few countries to dispatch medical and search and rescue teams to Nepal within hours after the calamitous earthquake, dispatching 30-bed field Hospital, 50-Member team of doctors, surgeons, paramedics and technicians, who treated 1,200 people. Later, a 38-member urban search and rescue team equipped with state-of-the-art equipment, ground penetrating radars, concrete cutters, and other rescue equipment were also dispatched.

In addition to rescue teams, Pakistan also dispatched relief goods including 2,546 tents, 23,065 tarpaulin shelters, 15 community shelters, 1,000 blankets, 12.5 tonnes of medicines, 500Kg lentils, 500kg water, 20 tonnes of rice, 3,000 meals-ready-to-eat and three tonnes of food packs.