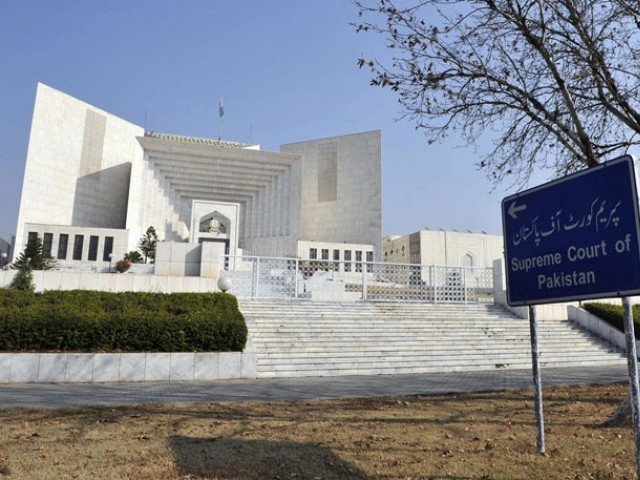 ---
ISLAMABAD: The federal government has shown different video clips to the Supreme Court judges, wherein Taliban leaders claim that they don't recognise the state of Pakistan or its Constitution.

Similarly, parents of the deceased Army Public School children were also present in the courtroom on Wednesday to express their solidarity with the federal government regarding its stance about the 21st Constitutional Amendment.

After watching the clips, the Attorney General for Pakistan (AGP) Salman Aslam Butt contended before the 17-judge full court that the Taliban have declared war against Pakistan therefore the constitutional amendment was introduced and modification made in the Army Act 1952.  Justice Jawwad S Khawaja asked: "Why the state is not registering FIRs against them [Taliban]." In the same breath he inquired from where these people have emerged.




He said earlier there was no distinction of Shia and Sunni, but now it is everywhere. "Who is responsible for the creation of these people [Taliban]?"

The AG said he would answer all these questions, but that he would do so in-camera.

Read: 21st Constitutional Amendment: 85% cases were pending in ATCs in 2014, says AGP

Justice Qazi Faez Isa asked the attorney general if Da'esh has been declared a proscribed organisation and banned, and if the answer is in the affirmative, then show the court its notification. The AGP assured the court that he would produce the notification.

Justice Isa said according to Anti-Terrorism Act the trial of these persons could be held in absentia then why it has not been done so far.

Justice Khawaja remarked that in video clips the faces of many Taliban leaders are visible then why the FIRs have not been registered against them yet? "Now we have seen the electronic evidence," he said.

The court inquired whether these persons have been arrested or would be arrested and whether they will be tried in the military courts?

Justice Mian Saqib Nisar questioned: "The very existence of the state is not the core value of the Constitution? We are talking about democracy, federation and basic structure."

Read: SC cannot strike down constitutional amendments: AGP

Justice Khawaja, contrary to the stance of justice Saqib, remarked: "The Constitution is like a state and there is no country in the world that is without a constitution." He said nothing that deviates from the constitution could be condoned, adding that the state should wage war against terrorists, as this is a matter of accepting responsibility.

AGP Butt informed the court that under the Army Act 1952 'Qanoon-e-Shahadat' is applicable. He said the Army Act provides for charge-sheet, choosing of counsel, producing witnesses, recording statement and providing evidence. Upon that justice Khosa remarked then the difference between military and ordinary courts is of presiding officer?


Justice Ijaz Ahmed Chaudhry inquired as to whether any judgment is being written or in the final order it is written guilty or not guilty?


Published in The Express Tribune, June 25th, 2015.