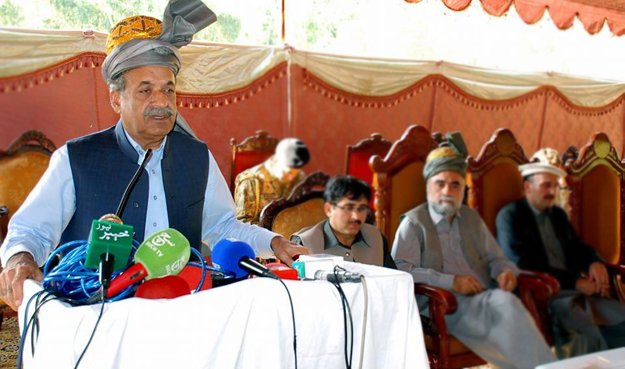 ---
PESHAWAR: Governor Sardar Mehtab Ahmed Khan was astonishingly paid far less than his military secretary in terms of salary in Fiscal Year (FY) 2014-15. Governor House, however, spent Rs50 million more than its allocated amount.

Budget documents reveal Rs60.67 million was allocated for the military secretary and 60 other staffers of Governor House. However, over Rs103.7 million was spent over the course of 12 months. Owing to the increase in expenditure, the budget allocation has been increased to Rs74.8 million for FY 2015-16.

Weighty pay cheques

Mehtab was paid Rs0.48 million per month in terms of wages. His military secretary raked in as much as Rs0.66 million per month, excluding additional allowances and facilities. Governor House employees are not only provided with special secretariat allowances but also the presidential allowance and even a washing allowance. A total of approximately Rs0.43 million was spent on these allowances alone.

A large sum is required to keep the show running at Mehtab's official residence which also accommodates all his staffers. The residence comprises gardens, a swimming pool, squash court, mini zoo, nursery, shooting gallery and numerous darbars.

The residence consumed fuel worth Rs6.5 million last year on aeroplane, helicopter, cars and motorbikes. Rs1.6 million was set aside for recreation and gifts but a whopping Rs10.4 million was spent in 2014-15. An additional Rs2 million have been allocated in this regard for the forthcoming year.

Published in The Express Tribune, June 24th, 2015.