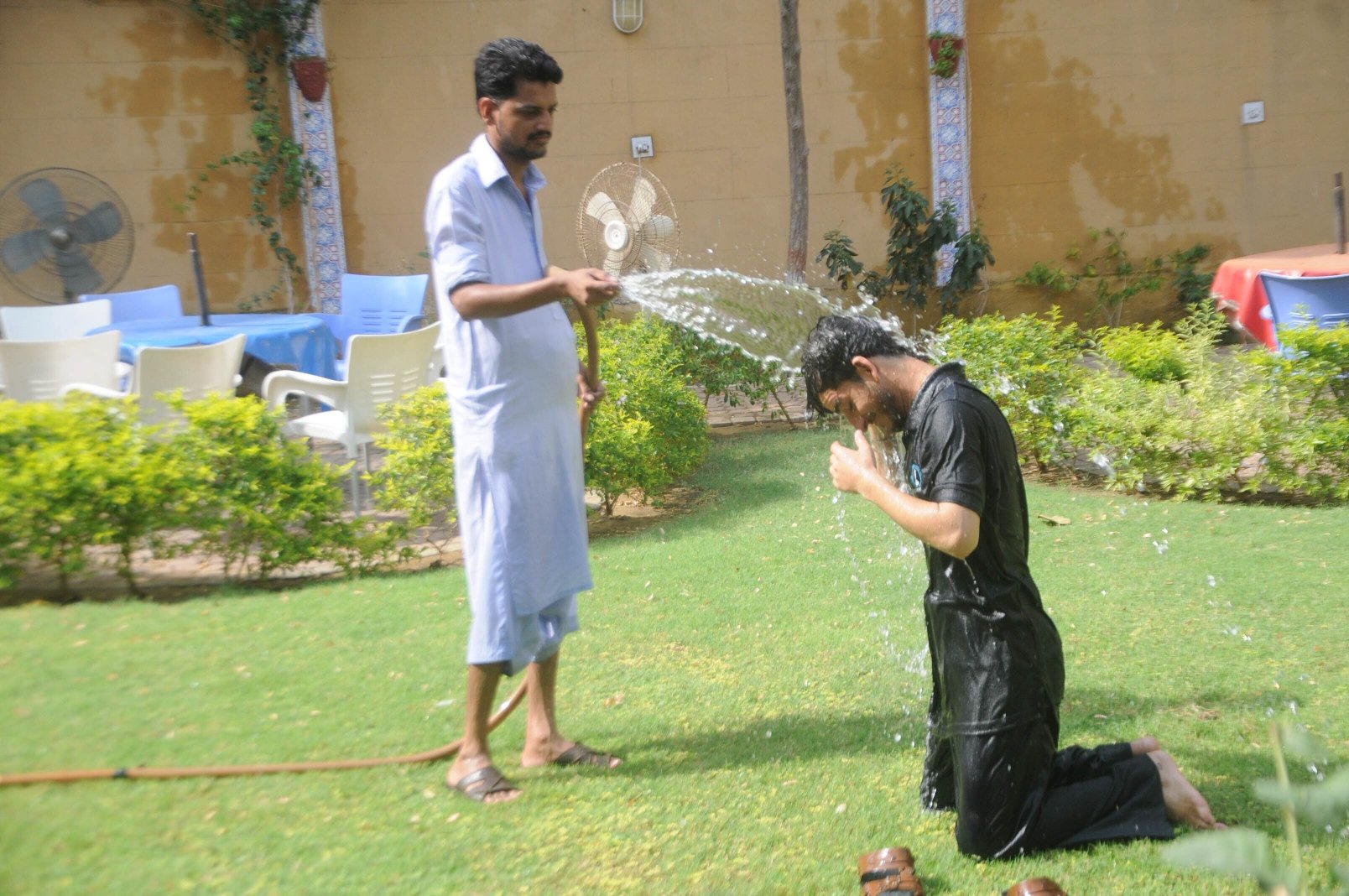 ---
KARACHI: Two days of relentless power outages in Karachi where more than 300 people have succumbed to a scorching heatwave has also exposed the frailties of the country's sole privatised power utility.

K-Electric, which until a few days ago was basking in the glory of its remarkable management-led turnaround, has come under scathing criticism for failing to meet the power requirements of Karachi. But despite all the criticism, the company remains reluctant to acknowledge that something is wrong with its power generation and distribution system.

New Karachi, Nazimabad, Federal B Area, Surjani, Baldia, Gulstan-e-Jauhar, Mehmoodabad, Korangi and Saddar, are some areas where residents braved another sweltering night with many using wet towels and handheld paper-fans to kill the heat.

As ambulances rushed in patients suffering from heatstroke one after another for the third consecutive day on Monday at Jinnah and Abbasi Shaheed hospitals, it became apparent that most of them belonged to impoverished areas where people live in small congested houses .

According to K-Electric, power demand has surged past a record 3,100MW against a supply of 2,600MW. "Besides, people are using more than their sanctioned load," said the company's spokesperson, Usama Qureshi. "This is causing the system to trip."

Areas with high incidence of power theft have contributed to the problem, he said. "If non-regularised connections, meaning those who steal electricity, are straining the system, we can't do anything."

According to him, K-Electric spends money on power lines and transformers depending on how many electrical appliances are in a house. "And we can enhance capacity as per sanctioned load only," he added.

But this argument does not hold as electricity demand has been on a constant rise based on increased consumer spending say industry experts.

There are, however, some areas where the repairs were delayed by angry residents who had suffered long hours of load-shedding. In such areas, K-Electric's technical staff was not allowed to operate.

"In the past few days, our people who went to fix a broken wire or replace some equipment were beaten and hijacked," said Qureshi. He insisted that the load-shedding schedule was being maintained and there were no outages of more than four to six hours anywhere.

Published in The Express Tribune, June 23rd, 2015.
COMMENTS (1)
Comments are moderated and generally will be posted if they are on-topic and not abusive.
For more information, please see our Comments FAQ