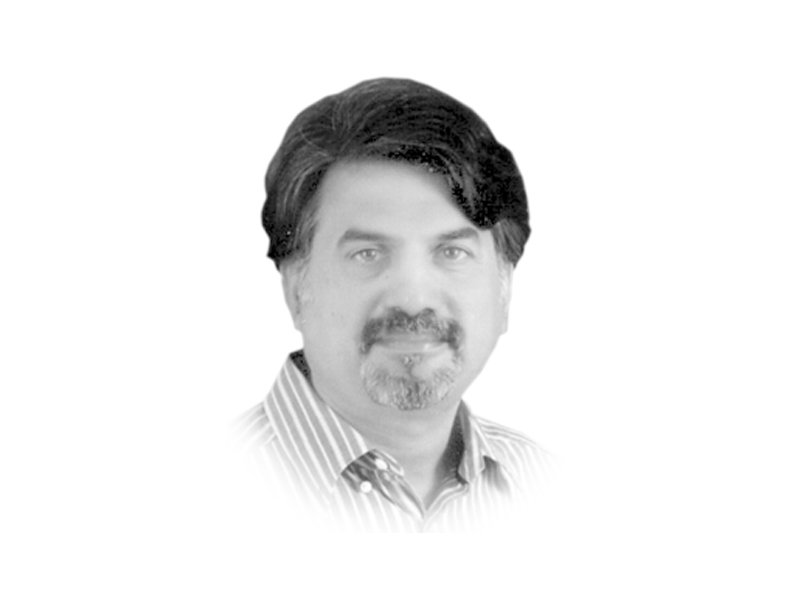 ---
In a hard-hitting speech last year, Commander Southern Command Lt General Nasir Khan Janjua stressed the need for a joint political and military resolve to end terrorism. He was addressing a ceremony organised to commemorate the 22 victims of the Mastung tragedy — which occurred in January 2014 — outside the Balochistan Assembly. Joining him on the occasion was Chief Minister Abdul Malik Baloch who also addressed the gathering and to me, both the military and political leaders of the province made two important pronouncements which, if properly put into practice, would surely have a far-reaching impact on the success of the military operation in the province.

My association with General Janjua goes back to the Pakistan Military Academy days where, in 1994, he was a major and I was a captain. As a platoon commander, I was part of the six young officers who organised and conducted the training of a course of cadets under his guidance and leadership. A man of few words but loud and tall on actions, I would like to believe him when he says that, "terrorists will be dragged out of their dens and eliminated". But does the force that he command have the manpower, capacity and the reach to accomplish his stated mission? Five per cent of Pakistan's total population is widely spread over 44 per cent of total land mass in a very inhospitable, difficult and rugged terrain comprising mountain ranges and deserts. That's Balochistan for you — an ideal terrain to conduct guerilla warfare and insurgency and the most unsuitable for a regular army that seeks to counter and beat back such a threat. Boots on the ground in Balochistan are like 'drops of water in an empty bucket'. If Balochistan is, territorially, a vast expanse, then the military cannot afford to deploy and expand further, for then it will need to protect its own logistical lines and make efforts to support its troops in the field, rather than protect the vulnerable population that is left exposed to those who are now showing genocidal tendencies and carrying out bulk murder on religious and ethnic lines. For any military operation to succeed in Balochistan, it's not the boots on ground that will matter but mastery of the skies. Not very long ago, the American drones taking off from our own Jacobabad Airfield were constantly flying over Fata. Their reconnaissance and armed drone missions were forcing the terrorists to hide during the day and spend sleepless nights as they heard their buzzing sounds in the dark of the night.

The big question is: where is our indigenously developed armed drone 'Burraq', and its laser guided missile, 'Barq'? Didn't we successfully test-fire it in March 2015? General Raheel, who personally witnessed the test-fire, had said on the occasion that, "this new technology would prove a force multiplier in the ongoing anti-terrorism campaign and operations." Why have we failed so far to operationally deploy it in the terrorist-riddled, vast expanse in Balochistan? If we infest the Balochistan skies with regular reconnaissance and armed drone missions, would it then be easy for the terrorists to move about in the mountainous region undetected and unpunished? If we have the technology why are we not putting it to use? Even if we are not ready to deploy them in large numbers, why don't we consider buying the Chinese armed drone — the CH-3 — which is armed with two laser guided missiles. At present, there are 17 drones operating and training in sites in the US. How many do we have? Reliance on drone technology is a very important factor in preventing terrorists' mobility. They can also prove to be a huge bonus in safeguarding the China-Pakistan Economic Corridor which has now been termed 'unacceptable' by the Indian PM at his meeting with the Chinese president during his last visit to Beijing. Terrorists will continue to bank on outside forces for weapons and money. In this 'broadest proxy' that we fight in Balochistan, human intelligence and boots on ground will never be enough to defeat it. We need to employ efficient and effective drone warfare if we are to deter the enemy's evil designs and inflict upon it a resounding defeat.

Now to the Balochistan chief minister and his statement. The chief minister said that, "the government could not succeed in the war against terrorism without the support of the masses; the people will have to support law-enforcement agencies to curb terrorism". The way things stand in Balochistan, it is my view that it is not the masses, but the law-enforcement agencies that need to support the people.

Take the example of India, which has allegedly imposed on us the broad proxy war that we fight in Balochistan. In the 1980s and 1990s, when the Indian State of Punjab was engulfed by an insurgency similar to ours, they raised a volunteer force. They organised a 'village defence scheme' comprising 1,100 village committees and 40,000 volunteer men. This force was integrated into the state's counterinsurgency strategy. Trained and armed the volunteers in this defence scheme would carry out routine patrolling and turn over any suspects that were found, to the law-enforcement agencies. Balochistan today also deserves an 'informal security system'. It is only through coordination between this informal and the formal security system that the vulnerable communities in Balochistan can safeguard and defend themselves.

The vast and inhospitable terrain in Balochistan is a security nightmare for any military mission. For a military commander, it creates a balloon effect — you press the militants at one end and they pop up at another. Implementing and executing drone warfare and introducing an informal security system that calls for 'security for the people and by the people' may not be a bad idea. Dovetailing them with the already existing counter-insurgency strategy being executed in the province, may not be a bad idea.

Published in The Express Tribune, June 14th, 2015.

Like Opinion & Editorial on Facebook, follow @ETOpEd on Twitter to receive all updates on all our daily pieces.
COMMENTS (10)
Comments are moderated and generally will be posted if they are on-topic and not abusive.
For more information, please see our Comments FAQ