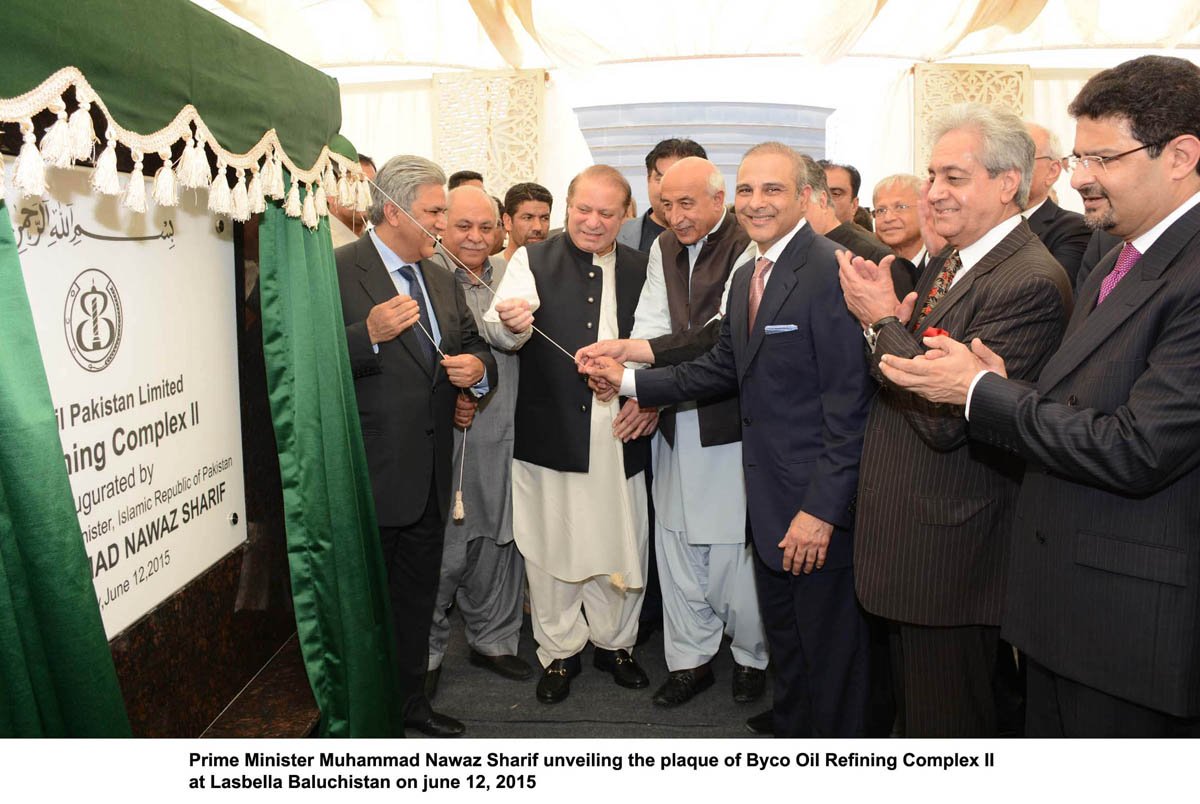 ---
KARACHI: Prime Minister Nawaz Sharif at the inauguration ceremony of the Hub Oil Refinery Friday confirmed that oil production in the country was insufficient.

"Oil has become a basic need in present day and 22 million tonnes of oil is being consumed in the country," the premier announced.

Despite insufficient oil production in the country, the prime minister lauded the economic growth being experienced in the country as well as the numerous projects underway to promote growth.

Read: PM praises Saad Rafique at Green Line train inauguration

Commenting on the law and order situation in Balochistan, PM Nawaz assured that the province would become a safer place with ongoing efforts and added that all those responsible for creating upheaval in the country would be caught.



Similarly, "The Karachi Operation started in September 2013 and it is still ongoing, and we intend to continue until we eradicate terrorism from the country," he said.

The premier noted that peace was important for the prosperity of the nation as well as for growth in the economy.

Read: Metro bus project: Signboards removed ahead of inauguration

With reference to the Karachi bus attack, PM Nawaz said that all those responsible have been caught and "we are hopeful that our courts will do their job to bring justice."

With Operation Zarb-e-Azb ongoing, the premier noted that much success had been attained in the operations.
COMMENTS (3)
Comments are moderated and generally will be posted if they are on-topic and not abusive.
For more information, please see our Comments FAQ