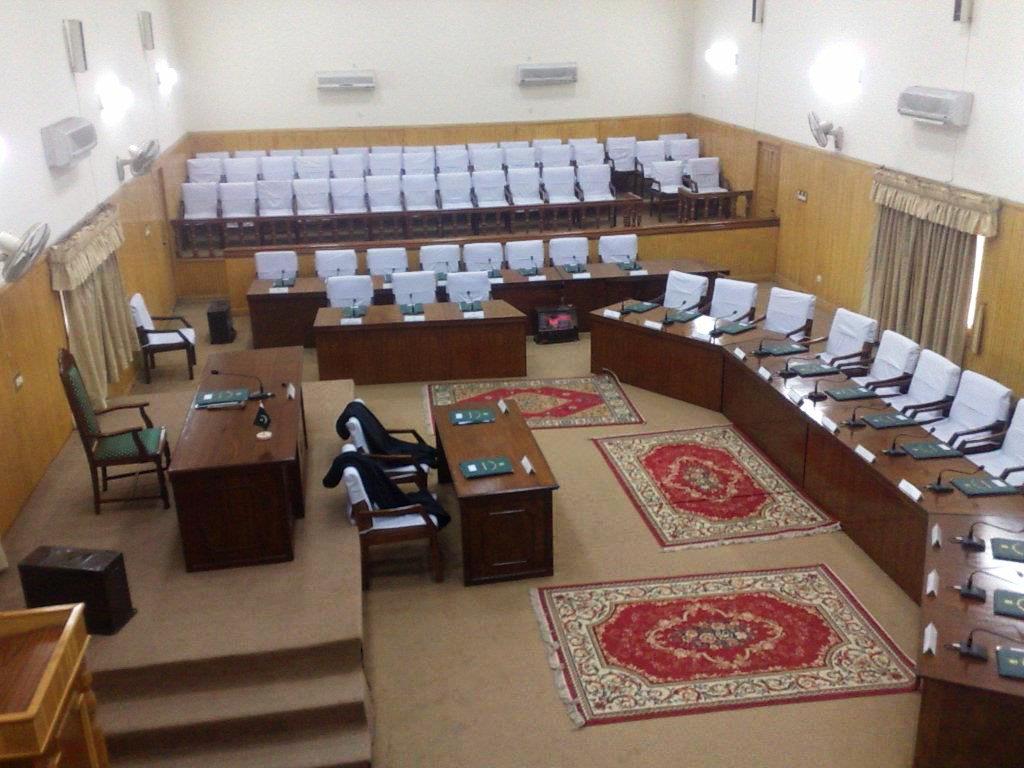 ---
ISLAMABAD: Prime Minister Nawaz Sharif on Thursday discussed the formation of Gilgit-Baltistan (G-B) government, and considered two front-runner candidates as next chief minister, The Express Tribune has learnt.

The sources said G-B cabinet, governor, nomination to six reserved seats for women and three technocrats in G-B Assembly also came under discussion and some decisions were made.

According to details, Mir Ghazanfar Ali Khan and Hafeezur Rehman, two prime candidates for the CM post, the Pakistan Muslim League-Nawaz (PML-N) leadership discussed broadly.

The party's top brass has set criteria for the next chief minister as a strong person who can control the G-B House, develops good rapport with lawmakers and plays effective role while making preparations for the multi-billion-dollar China-Pakistan Economic Corridor (CPEC) project, the sources added.

"Ghazanfar is able to enjoy support of all the major stakeholders in the region including the establishment," they said.

"Ghazanfar is an old party candidate," the sources said, adding, "But during the Pervez Musharraf's government he joined the PML-Q and was made deputy chief executive. "Ghazanfar has experience and knows the tricks of governance."

According to the sources though Hafeez can easily control the situation in G-B his hardcore background may render him unacceptable to the stakeholders, including the establishment.

The prime minister, they said, inquired G-B Governor and Minister for Kashmir Affairs Chaudhry Barjees Tahir about the feedback of the PML-N candidates who won the recent elections. Tahir told PM Nawaz that majority of them threw their weight behind Ghazanfar, however, he said lots of in exchange of hefty package supported Hafeez as well, the sources maintained.

They said PM Nawaz assigned Tahir to further collect input about the two potential candidates and finalise the list of interested candidates for the reserved seats for women and technocrats as well.

Candidates would be finalised in the next meeting then the G-B Assembly would be summoned for electing its leader of the house, they added.

According to the official handout the prime minister congratulated the G-B governor on the peaceful conduct of elections.

Federal Interior Minister Chaudhry Nisar Ali Khan, Punjab Chief Minister Shahbaz Sharif and others were present at the meeting.
COMMENTS
Comments are moderated and generally will be posted if they are on-topic and not abusive.
For more information, please see our Comments FAQ