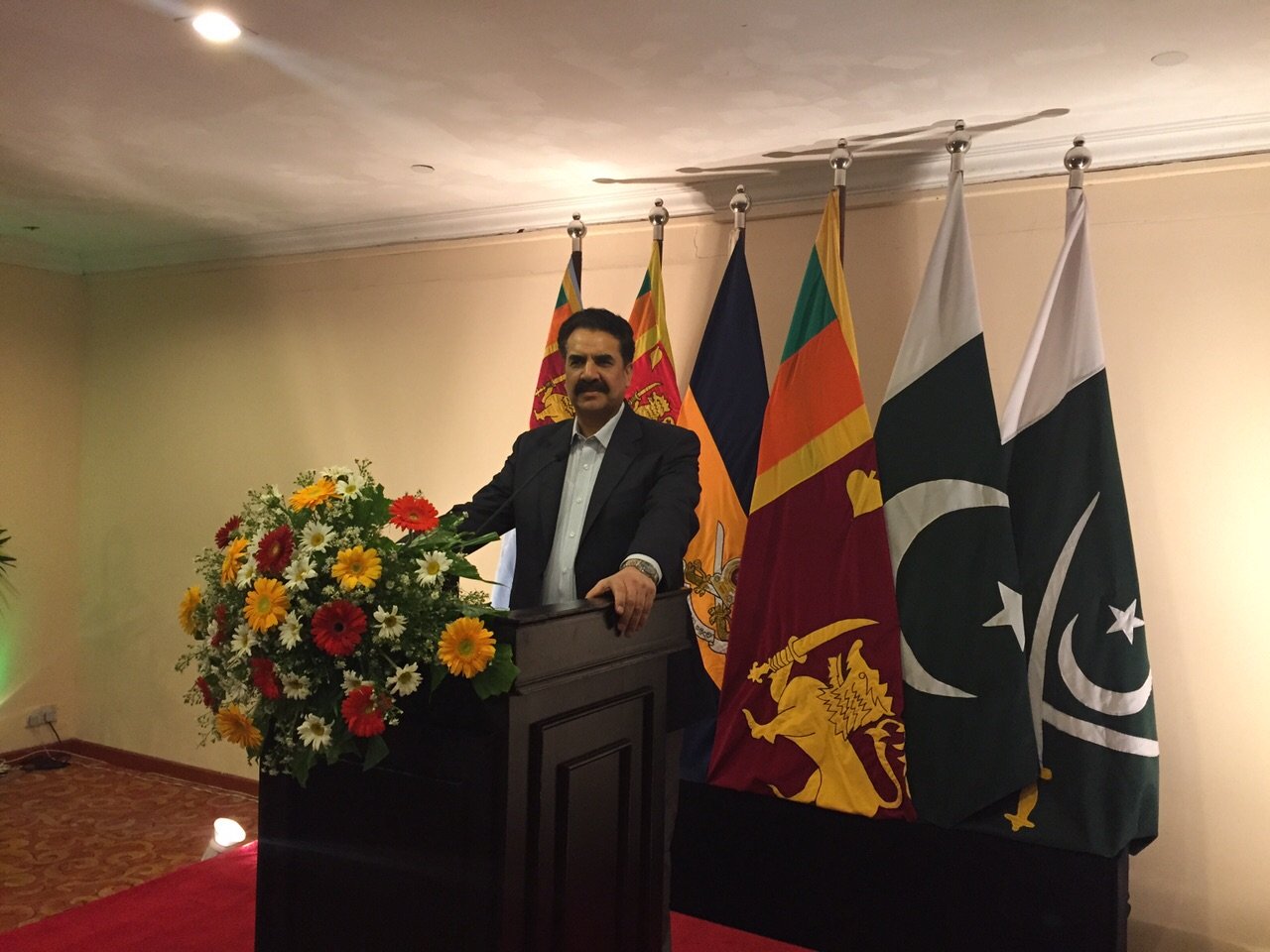 ---
ISLAMABAD:



Chief of Army Staff General Raheel Sharif has said Pakistan and Sri Lanka have shown resilience in the fight against terrorism in the effort to bring peace and stability to the region.




"States that suffered from internal conflict collapsed because their institutions, particularly armed forces, were unable to sustain. [But] Pakistan and Sri Lanka have shown resilience in fight against terrorism for bringing peace and stability in the region," he said on Sunday.

General Raheel, who is currently on a visit to Sri Lanka, was speaking at a reception hosted in his honour in Colombo by Quetta Alumni Association, an effective body of a large group of Sri Lankan military students trained in Pakistan.




Paying rich tributes to Sri Lankan armed forces for their resilience, professionalism and sacrifices in the decades-long fight against the Tamil insurgency, the army chief said Sri Lanka has fought a long war against terrorism and its model of counter insurgency and later efforts for sustainable peace are a textbook case study.

According to military's media wing, the ISPR, General Raheel said the relationship between the two neighbours is special, and defence and security cooperation has been central to this relationship.  "We would always stand with our brothers on their way to greater security and prosperity," he said.

Talking with reference to Pakistan's indigenous fight against militancy, the army chief said Pakistan has 'successfully dismantled' terror infrastructure as a result of the military offensive in its restive tribal areas.

"With the support of our nation, we have successfully dismantled their (terrorists) infrastructure and created significant effects," he said. "We as a nation are determined to take this surge to its logical end, whatever it may take." he added.

Pakistan on June 15 last year initiated the full-scale military offensive, codenamed Zarb-e-Azb, in the North Waziristan Agency, which was once considered a hotbed of local and foreign militant groups.

The army claims to have cleared majority of the restive tribal agency from the hardcore militants while operation is still underway in certain remaining pockets.

The visit of the army chief is seen as crucial in view of the change of government in Sri Lanka earlier this year. The current Sri Lankan president is seen as pro-India as he seeks to adopt a more independent foreign policy compared to his predecessor, who was more keen to look up to China for cooperation.

It is believed that General Raheel has gone to Colombo to renew Pakistan's support in the face of these developments. Pakistan and Sri Lanka have longstanding ties particularly in defence, as Islamabad helped Colombo defeat the prolonged insurgency by Tamil Tigers in the Island.

Published in The Express Tribune, June 8th, 2015. 
COMMENTS
Comments are moderated and generally will be posted if they are on-topic and not abusive.
For more information, please see our Comments FAQ