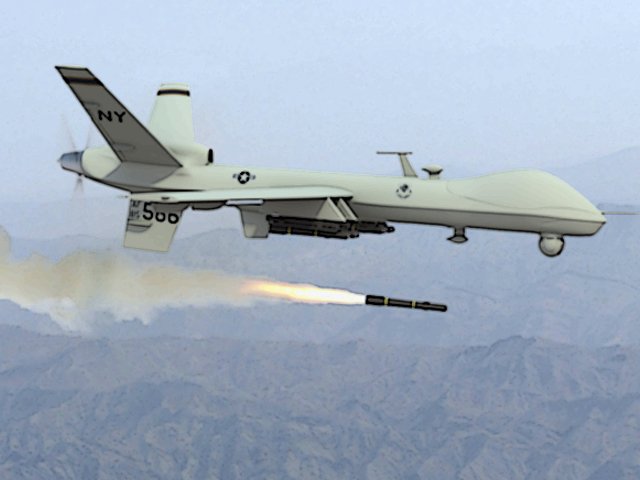 ---
At least four suspected militants were killed when a US drone fired missiles at a vehicle in the Shawal area of North Waziristan late on Monday night.

The unmanned aircraft fired two missiles at the car.

The identities those killed could not be immediately ascertained, but official sources claimed there were mostly foreigners among those killed.

On March 16, six suspected militants were killed and two others were injured when a US drone fired two missiles at a house in tehsil Shawal of North Waziristan Agency on Saturday evening.

Read: Drone attack in North Waziristan kills six, injures two suspected militants

In April, a report claimed that US President Barak Obama secretly approved a waiver for the Central Intelligence Agency (CIA) drone programme in Pakistan, doing away with certain requirements that were meant to reduce the risk of civilian deaths.

Read: Drone strike kills five in North Waziristan

According to the Bureau Investigates, between 2,449-3,949 people have been killed in 415 drone strikes in Pakistan since 2004. The last strike as recent as April 12, 2015.

Of those killed, between 423-962 were civillians and 172-207 were children.
COMMENTS (1)
Comments are moderated and generally will be posted if they are on-topic and not abusive.
For more information, please see our Comments FAQ